Young Cliff Releases New Pop Single, 'Touchdown', with Edgy, Uplifting Voice Never Heard Before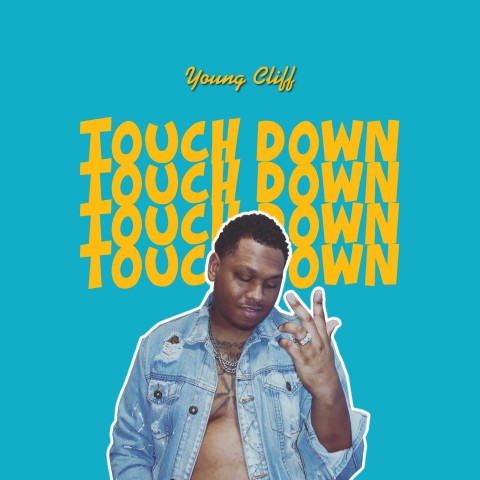 September 16, 2019 – Bridging the gap between the strong rhythms of hip-hop and melodies isn't an easy feat. The young and emerging hip-hop maverick, Young Cliff, however has the knack for doing precisely that, and the result can be seen in his latest release, 'Touch Down'. The arrangement of 'Touch Down' makes it stand apart from the crowd, and the level of energy of Young Cliff will surprise even his fans.
Listen to Young Cliff's 'Touch Down': http://hyperurl.co/rdx9pf
Uplifting, melodic, and powerful, these three words sum up the single 'Touchdown', which is the latest hip-hop and pop work of Young Cliff. Music lovers will also notice a soothing melody, a driving beat, and some mesmerizing instrumentation. On the voice front, Young Cliff has sung it like an anthem, and has created an intimate vibe.
Talking about his music, Cliff says: "I think my versatility as an artist is to make all kinds of music, and it's also good music. It's a reflection of the music that I listen to and respect".
The Texan hip-hop/rap artist is known for catchy singles, and delivering a direct and edgy sound, without compromising on the old school ambience. The lyrics remain upbeat and motivational, and the entire approach sounds earnest enough to connect with the audience.

"I have a lot more to offer than the average artist. My style is so versatile, it doesn't matter what type of record I'm featured on, or what type of production I'm introduced to. I can make it a great record. I think it's a combination of me being raised in two totally different places," says Young Cliff.
Born in Camden, New Jersey, and raised in Dallas, Texas, Young Cliff has introduced the element of diversity through his music. A rough past (a victim of stabbing, and a traffic accident) makes the lyrics and the music as deep and inspiring as true life.
Professionally, Young Cliff has opened for several acts, including the Three 6 Mafia, Jeezy, and Rick Ross. Among the influences, Young Cliff counts the names of Jadakiss, Jay-Z, and The Notorious B.I.G., and some Southern flavor derived from UGK, Rick Ross, and T.I.

Instagram: https://www.instagram.com/youngcliffpotna/
Twitter: http://www.twitter.com/youngcliffpotna
YouTube: https://www.youtube.com/user/IAmYoungCliff
Media Contact
Company Name: The Life Next Gen Content Creators
Contact Person: Robert Holmes (Management)
Email: Send Email
Country: United States
Website: http://hyperurl.co/rdx9pf