Coffee Shop Ministries by Dennis A. McIntyre Available on Amazon!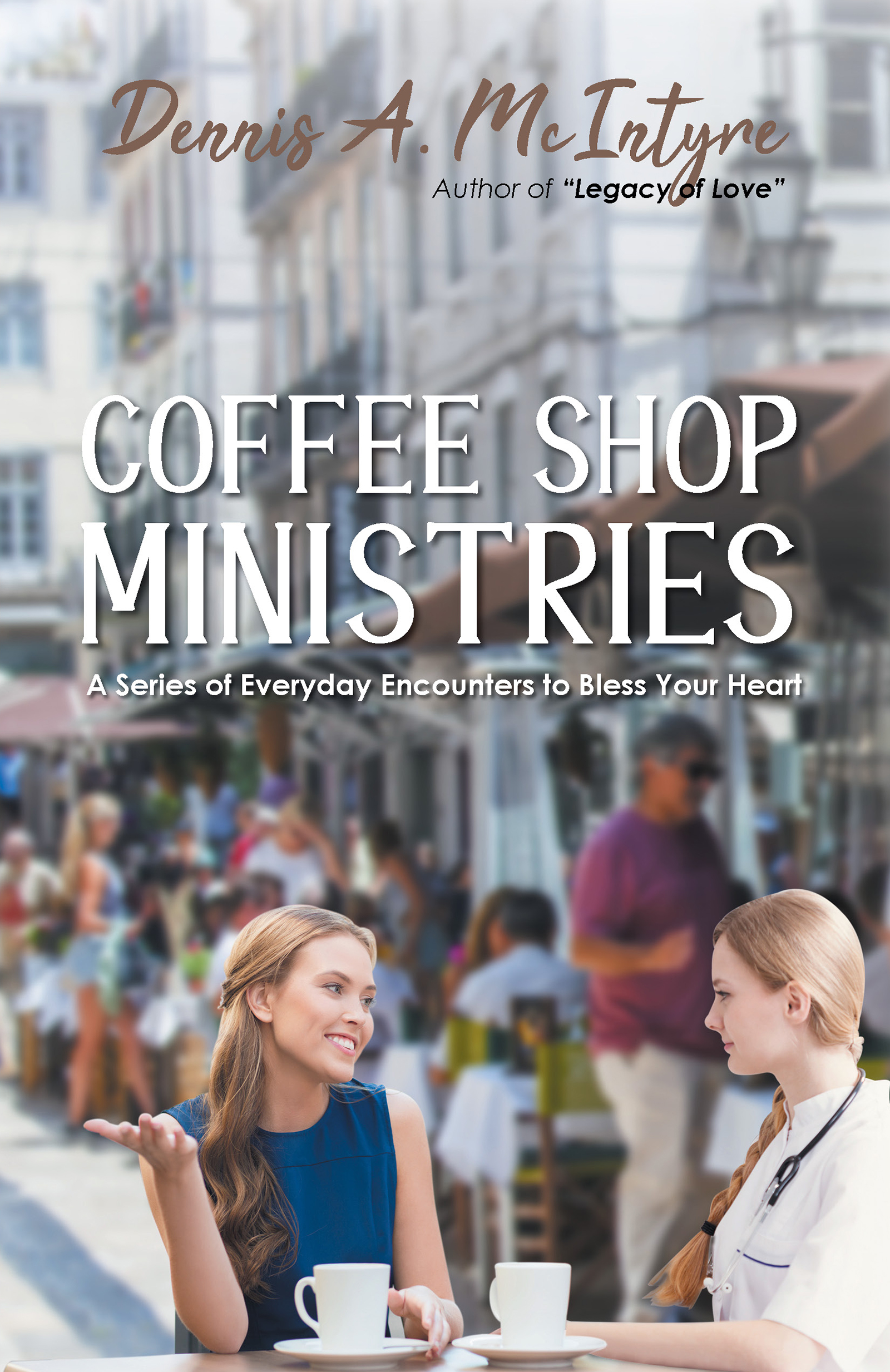 Coffee shops give a knitting experience. Today, it has become a very social thing, and author Dennis A. McIntyre pens a literary piece that shares more than what people think about what coffee shops are for nowadays.
Coffee Shop Ministries is a collection of short stories. The inspiring stories serve as food for the soul. This is where you get to know people from different walks in life. Their struggles and triumphs inspire other people who have their own stories to share with the world. The author felt the need to write down everything because it's God's love that is the most wonderful of all.
When you are trying to find the light and the right way, if you feel like you are lost and could not find your way back, the Coffee Shop Ministries will help you make it through. It will not directly give you the answers that you need, but reading the stories of other people who have survived will give you the strength that you need to also make it through. Be inspired and become an inspiration like Dennis. Read and share your story today!
About the book:
Co­ffee Shop Ministries represent short stories about everyday encounters with people while sharing a cup of tea or coffee. The question that is raised, however, is "Were these accidental meetings or divine appointments?" Dennis felt led to capture these accounts and share them with the world. Some examples of responses to stories in the book are: "­Thank you for your gift of sharing God's love through your writings… especially for allowing me to sip tea at your "Coffee Shop Cafe". Just reading about the encounters added light to many dismal days. Oh, how I long for your coffee shop fellowship during these times." Isileen Webb (Florida) "I really love this book! I think you have done a great job. ­ e only thing Joe and I didn't really care for were the names you gave us, Jane & Dick. Please feel free to use our real names we do not mind at all!" Joe and Debby (Alabama) Note: The couple's story is the chapter titled "­The Young Couple."
About the Author:
Dennis A. McIntyre is a native of Rochester, NY, and served as an electrical engineer and a technical writer for over 40 years before retiring. Since retirement, Dennis has focused his eff orts on his personal writing, publishing his first book, an autobiographical work entitled Legacy of Love, in 2008 through Tate Publishing. Dennis currently resides in Dacula, GA. He enjoys using his gifts of encouraging and writing for the glory of God's kingdom. His main goal for writing involves drawing people into closer relationships with the Lord and one another.
Book is available on Amazon and other online retail stores: https://amzn.to/2lVApwM
Product details
Paperback:

324 pages

Publisher:

URLink Print & Media, LLC (July 17, 2019)

Language:

English

ISBN-10:

1643676423

ISBN-13:

978-1643676425

Product Dimensions:

5.5 x 0.7 x 8.5 inches

Shipping Weight:

13.3 ounces
Media Contact
Company Name: URLink Marketing | URLink Print and Media
Contact Person: Media Relations
Email: Send Email
Phone: 1-888-980-6523
Address:1603 Capitol Ave., Suite 310
City: Cheyenne
State: Wyoming 82001
Country: United States
Website: www.urlinkpublishing.com/