Hacker 404 Happiness not found by Bhanu Srivastav is India's most loved psychological thriller
India has a unique literary history and tradition that extends back over 3,000 years. Indian English literature may have a relatively shorter history but is nonetheless rich with award-winning and critically acclaimed masterpieces. Hacker 404 Happiness not found written by Bhanu Srivastav which is a psychological thriller is a story of roller-coaster life of the protagonist. A hacker who finds end of his world bounces back to regain the legacy.
'Hacker 404 Happiness not found' written by Bhanu Srivastav, a Banker turned Author is in news for a long time. Readers are loving this out of box story written in an interesting way. It has become one of the most loved Novel in Indian Publishing Industry. The story of this book essentially revolves around the narrator who is trying to consistently juggle through memories and events from past and present in hopes of finding closures and answers to her questions regarding the hacker. Written in a non-linear manner, there are consistent flashbacks of past and present life of the Hacker who turns around his destiny to get what he deserved. The story has seven chapters with a roller-coaster of his past and present flashbacks.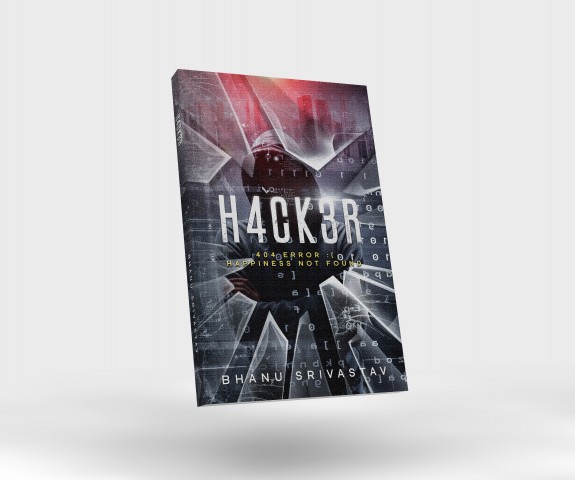 India has produced many revered and highly acclaimed English fiction and novel writers who have garnered prestigious literary awards such as the Pulitzer and the Booker Prize, in the last few decades. Although English has been passed over in India as a colonial tradition, the novels written in English have been deeply expressive, rich and culturally embedded. They may not write Salman Rushdie-like literature, but a growing breed of young Indian professionals is penning pulp fiction, and their success is quietly spurring dozens more to join the trend. Bhanu's Hacker 404 Happiness not found is an amazing pack of such successful literature.
This novel is written almost entirely during Bhanu's daily commute to and from work, and after he returned from his office, the book took him three years to finish. He wrote seven drafts to make it ready for readers.
Bhanu says "I am thankful to my colleagues for their support and inspiration, without which this book can never become a reality." There are several persons behind me who helped me every time I felt like giving up. These people were my mentors and friends who guided me to finish this. I am really thankful to Mr Sathish Kamath, Mr Shiv Ram Mishra, Mr Meena Kumar, Ms Madhu & Mrs Bindu Mallikarjuna for being with me whenever I needed."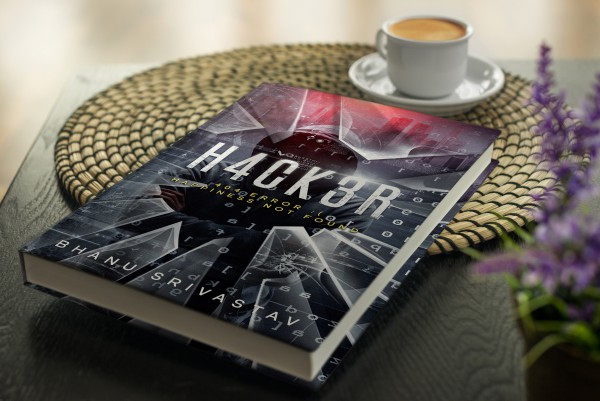 The Bengaluru-based banker Bhanu took to fiction-writing as a way of tackling his multiple mental complexities due to his life's tragedies. He started writing to deviate his mind, and the rest is history.
"I never thought I would be an author. My book was written as a compulsion to get over my bad days. When I was done with all the crying, pain and anger, I thought, 'Why not let it out in the form of writing?' It has helped me share my grief with so many others, My book's success was due to the fact that it touched the hearts of millions of readers because they could relate to it." Bhanu, who works with Canara Bank, said.
Today, he is a role model for others at work, at least 300 colleagues have come up to him and asked him for advice on writing their own books, he said.
And what's next? "Please don't expect it to be a love story," he laughs, "I don't write love stories, My next book – 'Convolution' will be a Mythological Science Fiction."
Media Contact
Company Name: India News
Contact Person: Jyothi Bhattacharya
Email: Send Email
Phone: 8746056335
Country: India
Website: www.indianews.com