Alex Cox's 'TOMBSTONE RASHOMON' Arrives on VOD July 7th
Intense, gritty and thrilling gun fights: the most famous shootout in the Wild West history – O.K. Corral.
Los Angeles, CA – June 23, 2020 – Head back to the Wild West with Alex Cox's 'TOMBSTONE RASHOMON, arriving on VOD platforms July 7th.
The latest feature from longtime writer/director Alex Cox (Repo Man, Sid & Nancy) is TOMBSTONE RASHOMON, a western take on the Akira Kurosawa's Japanese classic, Rashômon (1951).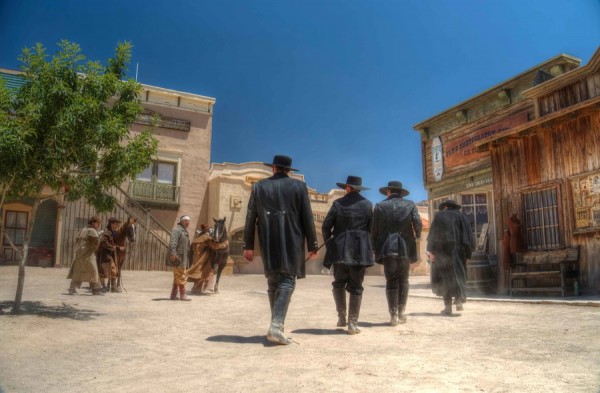 TOMBSTONE RASHOMON takes place on October 27, 1881, following a time traveling video crew in Tombstone, AZ to film the gunfight at the O.K. Corral. But realizing they were a day late, they set about interviewing the survivors.
"I found TOMBSTONE RASHOMON to be an effective and engaging use of the mockumentary style, creating engaging characters and illustrating their stories in a manner that both serviced the characters and helped to inform the mysteries surrounding the historical narrative. All performances were extremely well done and helped form these real life and, sometimes, famous people into gripping, fascinating characters," wrote Embrace Your Geekness.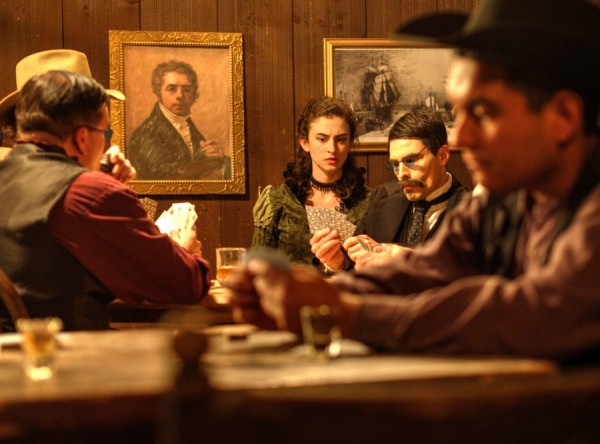 In TOMBSTONE RASHOMON, perspective interviews include those from Wyatt Earp (Adam Newberry), Doc Holliday (Eric Schumacher), Kate (Christine Doidge), Ike Clanton (Benny Lee Kennedy), Colonel Hafford (Richard Anderson) and Johnny Behan (Jesse Lee Pacheco).
"The interviews in this mockumentary do a fantastic job of setting up the story and creating the uncertainty around exactly what had happened on Fremont Street in Tombstone," continued Embrace Your Geekness.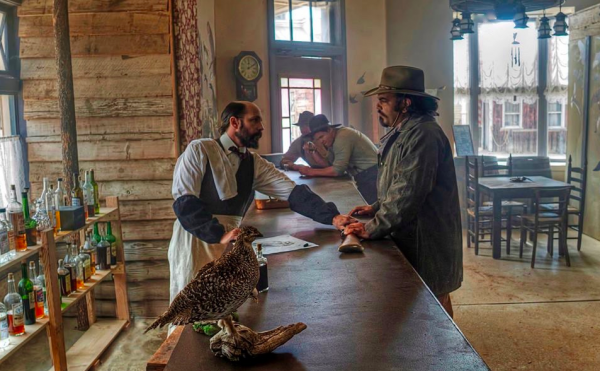 TriCoast Entertainment will release TOMBSTONE RASHOMON onto digital streaming platforms July 7th. The feature has also been released onto DVD in store and online at Amazon, Walmart, Best Buy, Target, Deep Discount DVD, DVD Planet, CC Video and more.
Saddle up your horses with the trailer for TOMBSTONE RASHOMON here: https://www.youtube.com/watch?v=N8sF0ADx6y4.
TOMBSTONE RASHOMON stars award winning and critically acclaimed star, Eric Schumacher (Legends & Lies, The Revenge of Zoe, Bequest), Adam Newberry (Ashes, Perception), Christine Doidge, Benny Lee Kennedy (Mr. Snyder, Fronteras), Richard Anderson (Murdered By Morning, The Kingdom, Rottentail), Jesse Lee Pacheco (Bill the Galactic Hero, Terrible Accident at the Bread Factory), Michelle Bauer (Black Mountain, Bus Rider Tales, Trade In), Shayn Herndon (Choice: I Won't Let Go) and Wade Everett (Tilt, Wunderland).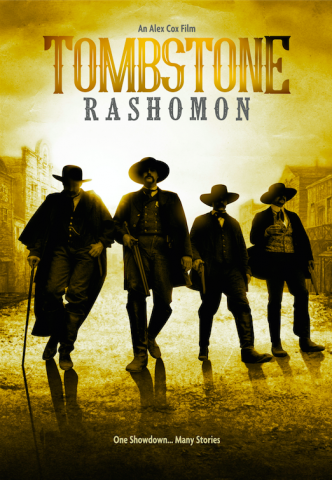 TOMBSTONE RASHOMON (2017, 83 min.) Directed and written by: Alex Cox. Producers: Alex Cox, Merritt Crocker. Editor: Merritt Crocker. Cinematographer: Alana Murphy. Original music: Dan Wool. USA, English. Tombstone Limited, TriCoast Entertainment.
Production Company: Tombstone Limited.
About TriCoast Worldwide:
TriCoast Worldwide is a premium international sales agent, representing the best of US and international films at all the major film markets. Sister company to TriCoast Entertainment and TriCoast Studios, the company is located at the Studio facility in Culver City, Los Angeles.
Founded by: Strathford Hamilton and Marcy Levitas Hamilton.
Visit: https://www.tricoastworldwide.com/
Media Contact
Company Name: TriCoast Entertainment
Contact Person: Jenna Wilen
Email: Send Email
Phone: 3104587707
Address:11124 Washington Blvd.
City: Culver City
State: California
Country: United States
Website: http://www.tricoastworldwide.com