Experienced Real Estate Marketer, Christa Kelly Launches the Flood Your Zone Podcast Series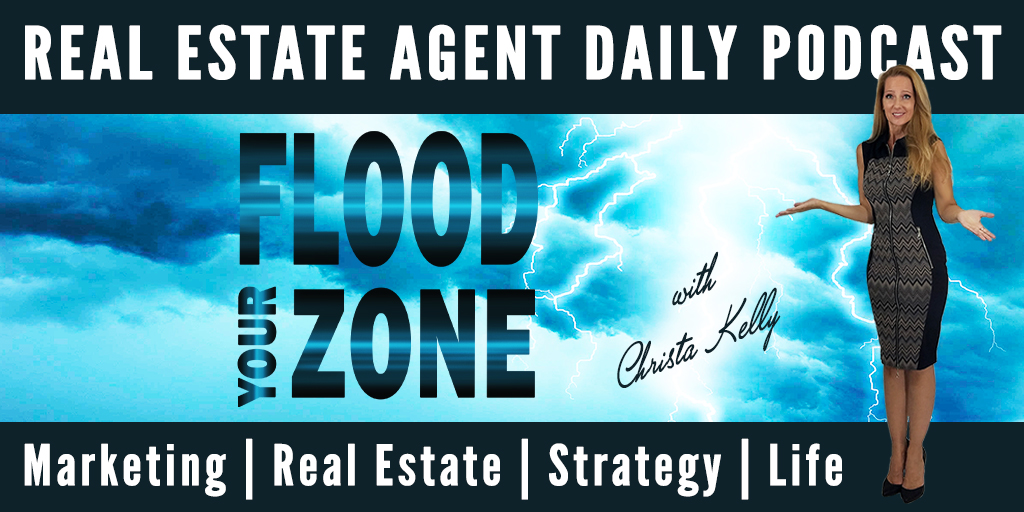 Podcaster, Business owner, and experienced realtor, Christa Kelly, shares her over 2 decades of experience in a podcast series – Flood Your Zone
June 30, 2020 – Christa Kelly has launched Flood Your Zone, a podcast series where she reveals the secrets to becoming a successful real estate agent. The real estate podcaster has more than 20 years of marketing experience in several industries, including real estate. Christa Kelly is looking to share her wealth of knowledge gathered over the years with all categories of real estate agents, helping them to master the three key foundational systems of Sales, Marketing and Business Growth.
"I've been in marketing for over 20 years, in real estate plus other industries. I came to use the term FLOOD YOUR ZONE as a way to describe the efforts of getting branding and marketing messages in front of target markets. To me, FLOOD YOUR ZONE means the efforts behind taking control of and dominating my unique target market through consistent and strategic marketing… to win!" said Christa Kelly.
The global real estate market has witnessed a series of evolution over the decades. Different stakeholders from real estate agents to investors as well as buyers have contributed their quota to the development of the market. Despite the influx of different players into the industry and their efforts in growing the market, more needs to be done particularly on the part of agents to ensure that everyone is as satisfied as possible. Unfortunately, many of the available resources do not meet the needs of real estate agents. This is where Christa Kelly is looking to make a difference by making quality marketing tips easily accessible to agents regardless of their location.
Christa has launched the podcast series in line with her goal to help others achieve the results they desire in their real estate careers. Flood Your Zone is unique for its comprehensiveness, focusing on helping real estate agents build and grow a solid, successful business foundation for their own unique target market. The podcast covers several subjects from marketing principles to growth strategies, helping listeners to build their real estate business.
Flood Your Zone has become increasingly popular since it was launched and is currently available across major podcast platforms, including Spotify, Stitcher, and iHeartRadio.
For more information about Flood Your Zone and how to learn from Christa Kelly's arsenal, please visit – www.floodyourzone.com. Flood Your Zone is also available across several social media platforms, including Pinterest and Instagram.
About Christa Kelly
Christa Kelly is a Podcaster and Business owner with more than 20 years of experience in real estate, marketing, sales and small business development. She has also been a licensed Realtor for 17 years with lots of experience in investing, property management and landlording. Christa attributes her broad experience spanning multiple industries, plus her passion for real estate that started at the age of 23 to her strategic approach to helping others achieve the results they desire in their real estate careers.
Media Contact
Company Name: Flood Your Zone
Contact Person: Christa Kelly
Email: Send Email
Country: United States
Website: http://www.floodyourzone.com/