'Panther & Me!' by "Mama B" McCarter Reveals the World of Service Dogs and People with Hidden Disabilities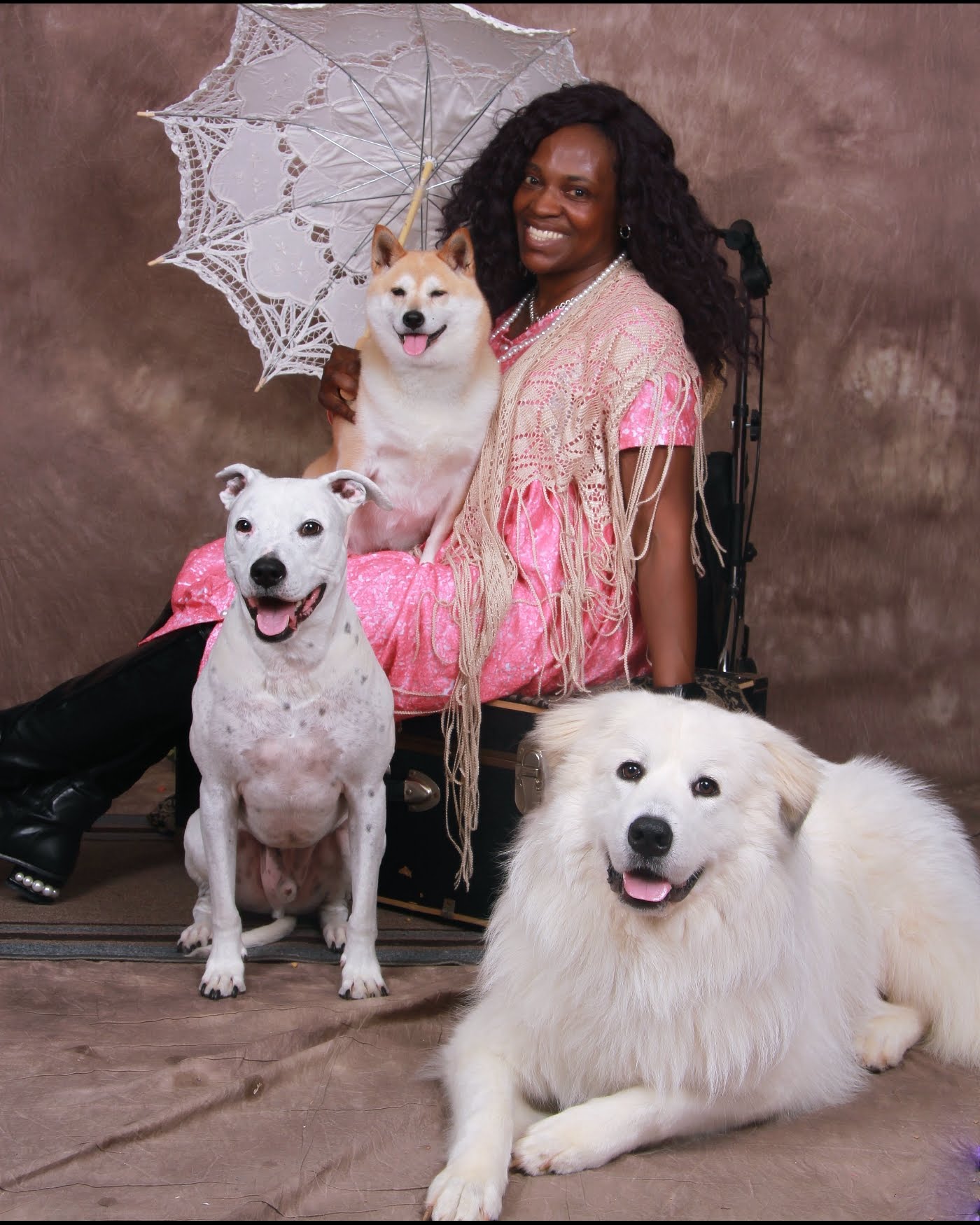 July 03, 2020 – Can a service dog also be a pet? What kind of services do they perform? What is life like living with a service dog? These and many related doubts are addressed in a marvelous book titled 'Panther & Me!: Service Dog Curiosity Guide' by "Mama B" McCarter. More than a mere guide, the book takes readers into stories of personal adventures and incidents through her unique format of 'read, color, and learn.'
A great learner's resource, 'Panther & Me!', portrays the unique world of service dogs with rich descriptions, cartoons, photographs, examples, and clever repetition. The readers are made aware of the ADA, (The Americans with Disabilities Act), the different types of service dogs, and get all common doubts answered, such as: Why do some people with service dogs not look sick? Why is that dog in the grocery store or on the bus?
'Panther & Me!' is also autobiographical in nature. Mama B writes about her exceptional life's journey and describes her lonely illnesses. She shares the rollercoaster-emotional rides, and her aspirations to achieve higher goals. Making her heal and get closer to her dreams is her service dog, Panther. Every chapter of the book is full of hair raising hopes in risky situations, like Panther pulling Mama B from a fire when she was stuck in her wheelchair. Yet another lifesaving mission for Panther came when she was instrumental in diagnosing breast cancer. But you'll have to read chapter 4, Paws Down On Cancer, to discover what strange act Panther did to Mama B.
"My goal for writing this book was to show the great importance of the role of a Service Dog in the life of a disabled person, whether they look like it or not. I use my very own vulnerabilities and honesty in my biography to clearly and boldly tell it like it is. Subsequently, I advocate for better treatment and accessibilities for Dog-Assisted Handlers," says Mama B.
'Panther & Me!' is written in an easy to follow style that will appeal to children as well as adults, and the book is printed in large fonts for accessibility to the visually impaired. All of this makes it worth buying for multi-generational families to learn all about service dogs. Schools will find it worth adopting as a textbook for students.
The takeaways from 'Panther & Me!' are many: it will be liked by those who have experienced hardships and are looking for hope. The book will be of interest to veterans, homeless children, single parents, and those who suffer from loneliness or depression. It will also be of special interest to the differently-abled and challenged people in need of a voice. In brief, 'Panther & Me!' is for anyone looking for positivity and hope in life.
Watch two YouTube Influencers give their reviews of the book, "Panther & Me!": https://youtu.be/Vo3el9NuDrA and https://youtu.be/PBkQAIj3w-g
'Panther & Me' by Mama B McCarter is available from Amazon.
About
A native New Yorker, Mama B McCarter, is a loving self-described "abled-disabled" woman who lives in Atlanta as a street Pastor. She has a super positive attitude, a big pretty smile, and arms that are ready to hug in an instant. Barb's abundant love pours out onto babies, children, teens, single-parent families, the elderly, and animals with an emphasis on dogs.
Media Contact
Company Name: Global Summit House
Contact Person: Anna Reid
Email: Send Email
Country: United States
Website: https://www.amazon.com/Panther-Me-Barb-McCarter-Walker/dp/1948346192/ref=tmm_pap_swatch_0?_encoding=UTF8&qid=1591802409&sr=1-1-catcorr