Rocky Mountain Natural Medicine Announces New Location, New Personnel
Fort Collins, CO – Rocky Mountain Natural Medicine, a locally owned and operated naturopathic clinic in Fort Collins, Colorado founded by Dr. Jason Barker, announces its new location at The Centre Professional Office Park, 1030 Centre Avenue, Suite B, Fort Collins. Previously, the company was located in the Miramont Family Clinic facility in Midtown.
Additionally, the practice welcomes Dr. Holly German, Naturopathic Doctor, to the clinic. She joins Dr. Barker and Kris Ball, RD, Functional Dietician. Together, the team take an integrated, natural approach to helping patients with a variety of issues, including: Acid Reflux, Adrenal Fatigue, Altitude Sickness, Anti-Inflammation Diet needs, Asthma, Bloating and Cramping, Children's Health, Natural Cholesterol Lowering, Chronic Sinusitis, Colds and Flu, Whole Body Cleanse and Natural Detox, Depression, Diabetes, Digestion Problems, Eczema and Skin Conditions, Fatigue, Food Allergies, High Blood Pressure, Insomnia and Sleep Problems, IBS, Joint Pain, Leaky Gut Syndrome, Men's Health, Migraines, Prevention and Wellness, Reflux, Statin Drug Alternatives, Sports Medicine, Thyroid Problems, Weight Loss, and Women's Health (including hormone treatment).
Additionally, Rocky Mountain Natural Medicine offers B12 injections, particularly effective for those on plant-based diets in order to receive proper amounts of the vitamin. These are offered by Dr. German and are a high quality Vitamin B12 (methyl or hydroxycobalamin) through a virtually painless upper arm injection. Happy Hour discounts are offered Fridays 12:30 pm to 4:30 pm for $20 (regularly $25/shot).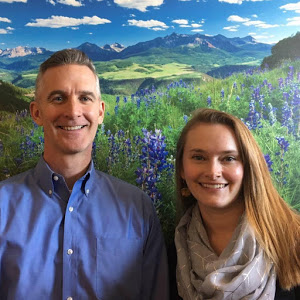 In addition to naturopathic and functional medicine, Rocky Mountain Natural Medicine offers Massage Therapy by highly experienced CMTs. The clinic also provides Sports Medicine services through a natural, holistic approach, helping with injuries and performance. Typical issues treated are Foot Pain, Altitude Sickness, Muscle Pain and Spasms, Strains and Sprains, Tendonitis and Bursitis, Joint Pain, Fatigue, Performance and Recovery, Sports Nutrition, providing Supplements for Athletes, and Frequent Illness and Immune System Support. Additionally, the clinic offers these services for all levels of athletes, from weekend warriors to elite level performers.
Rocky Mountain Natural Medicine is an expert-level provider of weight loss supervision and ketogenic diet guidance. Unique, customized weight management programs are developed and monitored while clients safely and realistically lose unwanted pounds and gain vitality. Accountability through weekly check-ins and a systems approach to weight loss are the cornerstones of Rocky Mountain Natural Medicine's methodology and the clinic offers a body comp test, weight and measurement check, and detailed program instructions.
Blood testing through Complete Blood Count, Chemistry Panel, Iron Status, Inflammation-related, Vitamin D, Vitamin B12, Hemoglobin A1C, Cardiovascular Health and Cholesterol, and Thyroid check are all offered at Rocky Mountain Natural Medicine.
Rocky Mountain Natural Medicine
Dr. Jason Barker and Dr. Holly German
www.fortcollins-naturalmedicine.com
Media Contact
Company Name: Rocky Mountain Natural Medicine
Contact Person: Dr. Jason Barker and Dr. Holly German
Email: Send Email
Phone: (970) 237-1062
Address:1030 Centre Ave., Suite B, 3
City: Fort Collins
State: CO
Country: United States
Website: www.fortcollins-naturalmedicine.com