Aglaw a New Canadian Law Firm Handling Diverse Cases Launched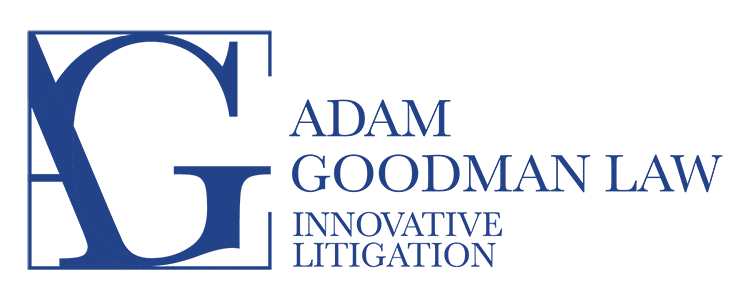 It can be a financial as well as emotional burden to shortlist a lawyer who can fight any civil, administrative, or a criminal case with ease and required support. However, aglaw.ca seems to be a reliable firm to get legal aid and support regardless of the case type or its complexity without any emotional or financial stress.
Toronto, Ontario, Canada – July 15, 2020 – Aglaw.ca could be a reliable law aid for anyone who is struggling with a criminal, administrative, and dispute lawsuit in Ontario. Founded and run by an experienced lawyer named Adam Goodman, the firm seems to have the most diverse experience to be quick-witted in safeguarding the client's legal rights when unforeseen challenges tend to linger.
The credit certainly goes to Adam Goodman,who has helped hundreds of clients concerning diverse legal matters in the province since last 12 years. As a sequence, the firm's areas of forte include dispute resolution, administrative law, and criminal law. It represents clients more often in criminal trials at different court levels as well as before administrative tribunals.
To know the process and more about its expertise, the clients now can go through its recently launched official website. The Home page itself reveals the types of cases the firm handles, the process of handling, testimonials, and online resources where it is already featured.
At the end of this page, there is a button labeled Book Your Consultation through which a visitor can grab an insightful consultation. This can be done by filling a form on the page or by using the phone number or the e-mail ID specified on the left side of the page. The appointment can be easily booked for a weekend too.
According to Goodman who is also the Lead Counsel, "We have handled a variety of cases since past 10 years. Thus, we know how to present the case for getting the best possible outcome."
About Adam Goodman Law
Established in 2008, Adam Goodman Law is a featured law firm having branches in North York and Downtown Toronto. It provides all the required support for civil dispute, criminal, and administrative cases in the province. The team takes pride in frank communication and firmly believes in checking with the clients at any stage of the legal matter under consideration.
For more information, kindly visit https://www.aglaw.ca/.
For Media Inquiry
C/O: Adam Goodman
E-mail: [email protected]
Address: 401 Bay St Suite 2008
City: Toronto
Province: Ontario
Country: Canada
Zip: M5H 2Y4
LinkedIn: https://www.linkedin.com/in/aglaw/
Facebook: https://www.facebook.com/aglawoffice/
Twitter: https://twitter.com/aglawoffice
Media Contact
Contact Person: Adam Goodman
Email: Send Email
Phone: 956-497-1431
Address:401 Bay St Suite 2008
City: Toronto
State: Ontario
Country: Canada
Website: https://www.aglaw.ca/