Experience meets novelty in the latest single "Hit the Gas" by Chris Conway and Dani Mako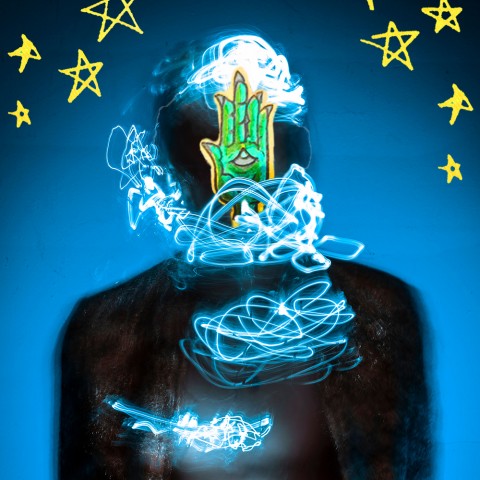 When hands-on experience meets fresh and raw talent, wonders happen. This is what Chris Conway and Dani Mako are here to prove with their latest release "Hit the Gas". Florida based talented artist, Dani Mako is a mellifluous vocalist, for whom, "Hit the Gas" marks as the first commercial release. She has previously been releasing various astounding tracks like "Wake Up", "Walmart", and "Alone" on different musical platforms. Her heavenly voice is no less than a nightingale's melody to the ears.
When it comes to Chris Conway, he is a multifaceted artist, who is a music producer, painter, cartoonist, and fashion designer, and has a reputed name in the industry. He has had the experience of working with great talents like Sulay Chappelle, the son of Comedian Dave Chappelle, in Yellow Springs, and Canvisluv from Springfield, along with many others. Telling about his inspiration behind making music, Chris says, "I am inspired by life and the peculiar efforts that humans beings go to abstract it, only to find it is infinitely abstract and incomprehensible. Music and art feel to me like the true magic of life as it speaks and operates within this existential truth."
The brilliant duo, Chris and Dani's latest released single "Hit the Gas" is a perfect blend of both the artists' best qualities- Chris's music-making skills, and Dani's angelic voice. This song was first written by Chris after he heard the melody in his dream. The next thing he knew was that he was spending the entire day after waking up, to recreate the version of music he heard in his dream, using all the possible instruments. This dedication gave rise to this majestic track "Hit the Gas". This song is an amalgamation of captivating beats and smooth flowing vocals, that have been winning the listeners' hearts ever since the release.
"Hit the Gas" is the perfect summer party song. The groovy and foot-tapping beats with an overall psychedelic vibe would make anyone dance and loose into its rhythms.
Listen to "Hit the Gas" now on Spotify.com.
Instagram(DM for business queries): https://www.instagram.com/ChrisConwayJ/
Media Contact
Company Name: Shmamble
Contact Person: Chris Conway
Email: Send Email
Country: United States
Website: open.spotify.com/track/6DaSasLzrS8VrhW7jtBY2g?si=c-jyzqAwRxizOCy_yIZEag