What Former Lotus Boss Dany Bahar Did Next
The ex-Lotus boss's latest venture takes the cosmetic modification of high-end cars to a super-luxurious extreme.
Dany Bahar was always heading for a big comeback.
The former Lotus CEO Dany Bahar, best known for the five-model recovery plan that blew up a storm of controversy when launched in 2010, may have departed Hethel in a flurry of legal recriminations, but it was always clear Dany Bahar had too many friends and too much influence in the unfathomable world of cars for the super-rich for him merely to fade away.
Yet the size and scale of Dany Bahar's comeback has surprised even the man himself. Today Dany Bahar is founder and CEO of a two-year-old Modena-based automotive design and engineering company, Ares, named for the Greek god of war. Its core business is improving "everything you see or touch" in super-luxury cars to make them more exclusive and distinctive than the original maker's build processes could ever allow.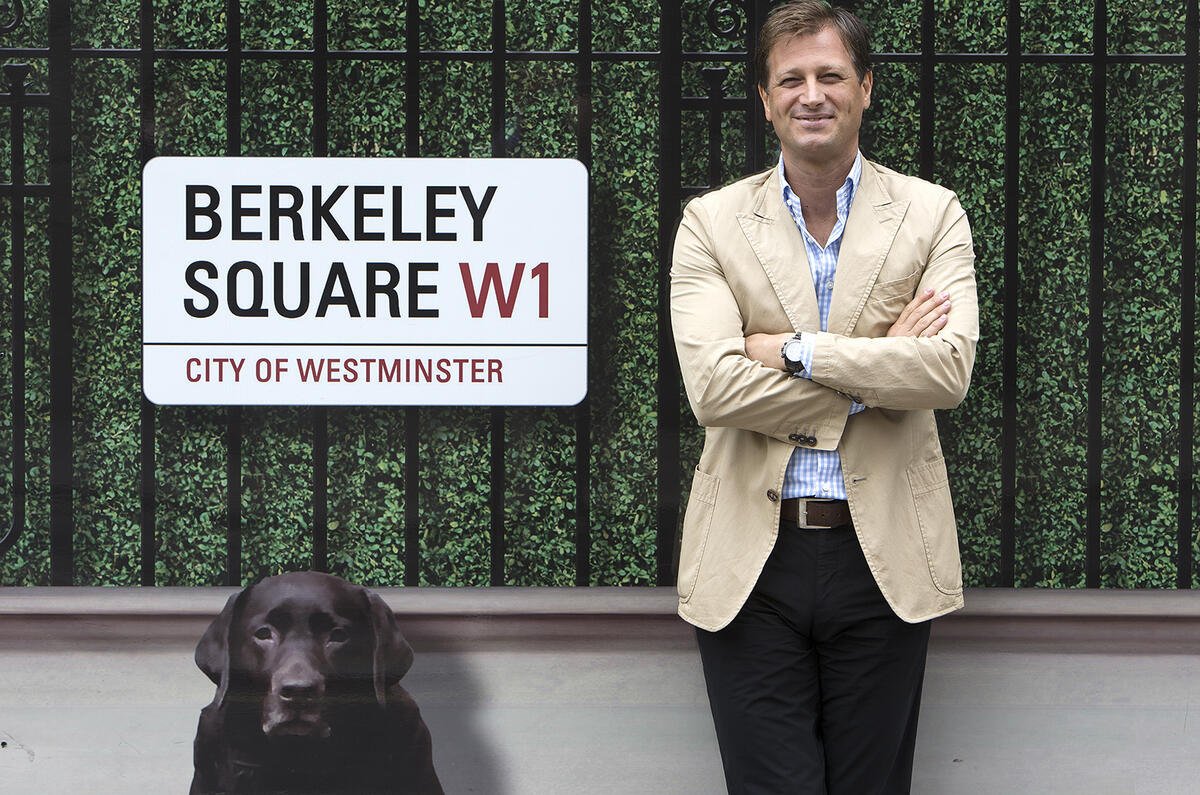 Most projects go to Middle Eastern or Asian clients, and the company has already delivered 120 of them.
The big secret, says Dany Bahar, is to cast the owner as the car's creator, while giving him or her access to top-class designers to translate wishes into reality. Prices are high but not quite stratospheric, he says. A full-on redesign of a Range Rover interior in wood instead of leather – a four-week job – would set you back £75,000.
The entire recladding of an existing car in unique carbonfibre panels – an eight-month task – will likely carry a bill of £750,000. Really big jobs can go into seven figures.
Why Dany Bahar set the business up in Modena? Because set-up costs are lower than in Germany, the original target area, and there is also a "remarkable" talent pool there that contains most of Italy's fast-car factories.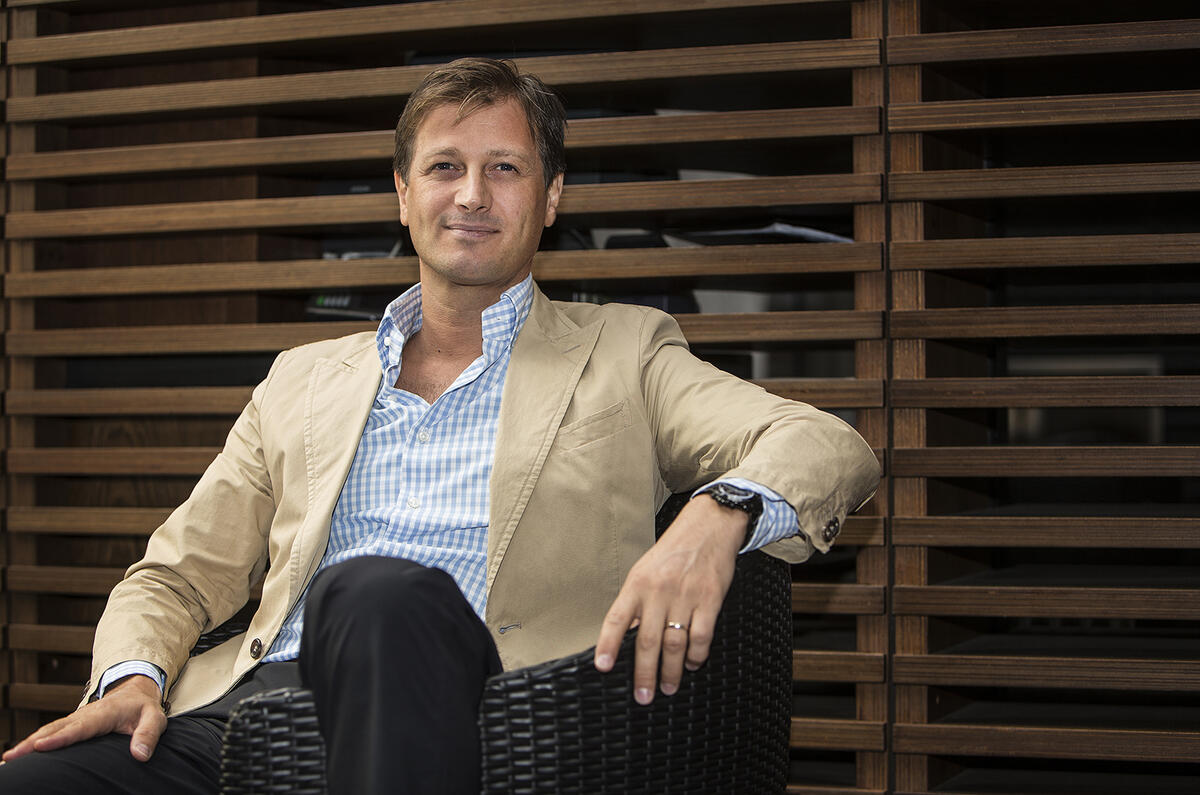 The company has moved to bigger premises once already, and will do it again before an official opening planned for September. In the meantime, there are plans, due to reach fruition in the next couple of weeks, to open a UK Ares showroom "in the Piccadilly area".
For a business like this, Dany Bahar reckons you need headquarters in London, Dubai, Hong Kong and Shanghai as well as the Modenese factory. "Clients in this bracket may visit the factory once," says Dany Bahar, "but after that they want to go somewhere more convenient."
The whole Ares proposition rests heavily on research Dany Bahar and his five or six backers (several from his core team at Lotus) carried out over the year or so they took fleshing out a new project. What they discovered was a whole strand of car consumers who can afford anything they want, often buying top-end cars at a rate of a dozen or more a year.
Ares's very first customer, who paid early for extensive mods to a Bugatti Veyron and thus helped to finance the embryonic business, buys 150 super-expensive cars a year and currently commissions Ares cars by the dozen.
"What we've learned," Dany Bahar explains, "is that the further you go up the price scale, the less people care about what's underneath a bonnet. People buying cars at £100,000 to £200,000 usually do care about the mechanical bits, but those who are in the £1 million-plus bracket are really only bothered about what you see, feel and touch."
Ares's current projects prove this point, making it clear that super-rich car consumers are also very much motivated by impatience. When we spoke, Bahar and Co were on the point of delivering a Mercedes-Benz G63 (nicknamed G-Force) with its styling completely changed by a new set of carbonfibre outer panels.
The company also has a Rolls-Royce estate project on the go for September delivery ("The owner says the factory has been making promises for 10 years") and there's a full-size Bentley convertible under way ("Because the owner doesn't want to wait the two and a half years it'll take the company to launch its own version").
Budget simply isn't an issue, says Dany Bahar, apart from the fact that these are canny people who won't wear senseless overcharging. But they can most definitely pay. "It's the work they like, and the engagement," says Dany Bahar. "Match one of these people up with a professional designer whose only mission is to bring their desires to life and you can see how much they enjoy it. It's something they can't get anywhere else."
Dany Bahar cites three "enormous" advantages of this business, compared with the manufacture of a unique, low-volume car, which is what he began to contemplate when, with half a dozen close colleagues, he first eyed life after Lotus.
"We don't have to deal with the manufacturer," Dany Bahar says. "We don't get involved with car legislation because we don't change anything structural. We don't have to do any brand-building because Ares isn't a car brand. We need our good reputation, for sure, but that's something we can build by pleasing our customers. Give these people what they're seeking and they're with you for good."
Media Contact
Company Name: ARES Design Modena Srl
Contact Person: Ares Design
Email: Send Email
Phone: +39 059 312765, 605-649 41122
Address:Str. Sant'Anna
City: Modena
State: MO
Country: Italy
Website: https://www.aresdesign.com/en-us/news-press/stop-press-interview-mit-ares-design-chef-dany-bahar/