Sustainable Startup Shines in Eco-friendly, Affordable Face Mask Supply As America Mandates Masks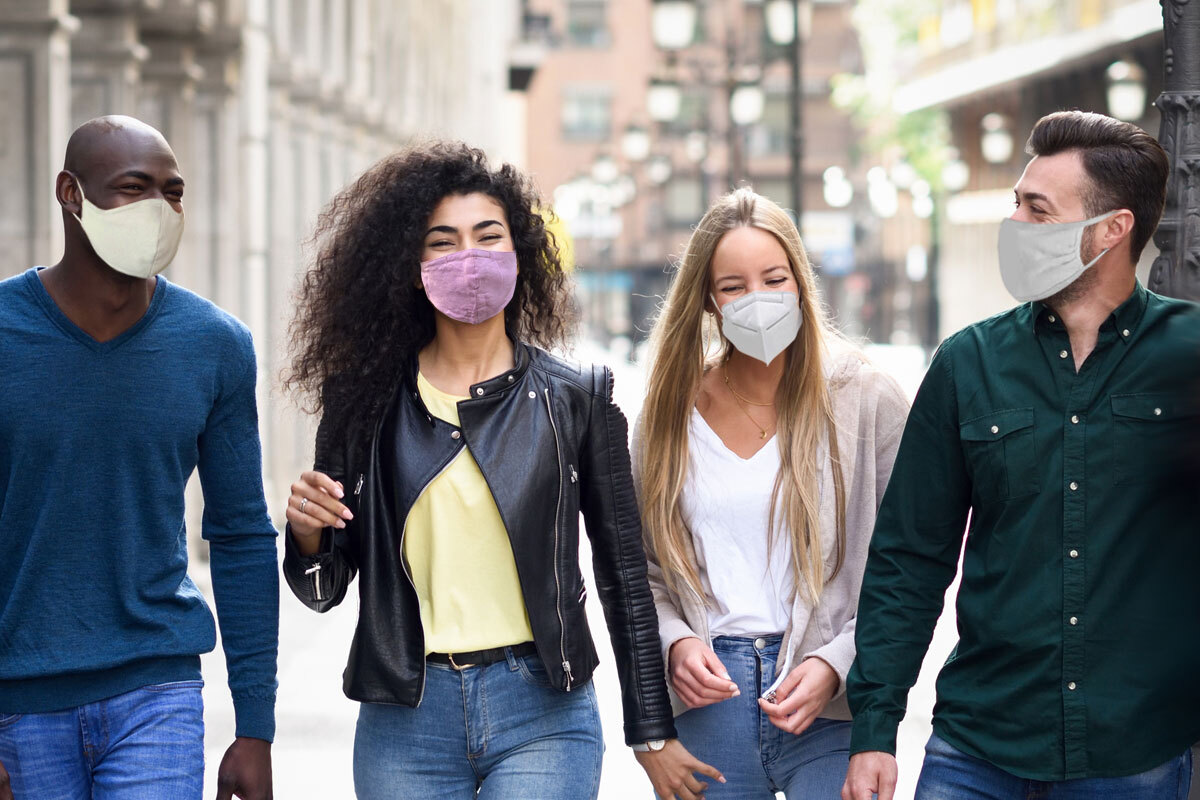 Turmerry steps up to the plate with a wide range of high-quality face mask options to keep America healthy and combat the COVID-19 pandemic.
Turmerry, a small company that typically sells organic bedding products, has risen the bar when it comes to the newly in-demand reusable face mask market. Keeping Americans healthy is already the name of Turmerry's game with their organic and natural bedding products. Now that the coronavirus crisis has hit, Turmerry has seamlessly shifted their focus to meet the needs of American businesses and consumers.
Not only is Turmerry's mask selection unique in their sustainability, but they're also offering one of the widest selections of styles, materials, and filter options on the market while keeping rates affordable and customer-satisfaction top priority.
We're already finding an overload of disposable face masks in our oceans, so there's no question that a reusable mask is the ideal option for our planet. Turmerry has thought of literally everything one may need in their newest summer accessory. Their new quadruple-filtered flax linen or their diverse range of organic cotton face masks offer a lightweight, breathable material for the summer heat. For those wanting a leg up on extra protection, Turmerry is even utilizing silver and copper in their antimicrobial face mask options.
Unfortunately, for many essential workers and businesses, reusable masks aren't an option. But, yet again, Turmerry proves their up for the challenge and is even offering disposable KN95 masks (with USA-made options) for those in need.
"Together, our impact is greater," their website states. Living up to their mission, Turmerry is even planting a tree for every order, and donating two percent of retail sales and one percent of wholesale sales to the CDC Corona Virus Fund to help fund research and support victims of the deadly virus.
While mask-fit has been an issue for many companies, Turmerry is ready to assist all customers in finding the mask that'll work best for them. Additionally, all of Turmerry's masks meet CDC face-covering recommendations.
Even offering wholesale pricing for those in need, Turmerry is leading the way in sustainably and ethically protecting the American public at a price everyone can afford.
Turmerry is an organic bedding company based in Charlotte, North Carolina. They prioritize high-quality, sustainable, and ethically responsible products that are free from harmful chemicals for a healthy home and body.
Media Contact
Company Name: Turmerry
Contact Person: Media Relations
Email: Send Email
Phone: 1-800-407-8168
Address:10130 Mallard Creek Rd, Suite 300
City: Charlotte
State: NC
Country: United States
Website: www.turmerry.com