Singer, Model And Songwriter Aniiyah Jackson, aka Pocahontas Releases Her Self-Titled Debut Album
Harmonic, versatile and boasting thoughtful and intelligent lyrics, Pocahontas may not be a household name yet, but her influence in the mainstream music industry cannot be denied. Her style, beauty and talent earned her numerous songwriting credits and a place in a variety of charitable causes. Her debut release Pocahontas Music is a stunning array of traditional R&B mixed with a unique style of pop that is both unapologetically real and also uplifting.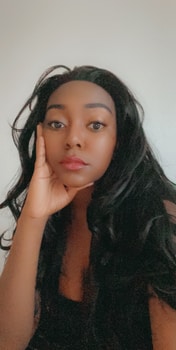 Since the age of artist Aniiyah Jackson found a passion for singing at weddings and in church choirs. At age 10 she released her first song, which led to numerous opportunities including being selected by Liquid Talent, Starz2Be, Barbizon and the Disney Channel. At 17, she began working for her mother's talent agency, where she truly began to blossom as an artist. With the help of her mother and sister, she created R&B group Rocc'em Cyrlz, which led to another hit song written by her and her mother titled "Say it to my Face". Her name, Pocahontas comes from her Native American and Afro Dominican roots and is a nickname that she has had for her entire life.
The oldest of 6 children from a troubled home filled with some of the worst horrors imaginable, Jackson is no secret to overcoming adversity. For 5 years, she battled brain tumors and epilepsy as well as a nerve disorder called Trigeminal Neuralgia, she spent years suffering memory loss, swelling and had to endure grueling chemotherapy. It is this struggle and the struggle of raising three children while still dedicating time to her music and charitable causes that creates the vivid canvas on which she is able to paint meaningful songs that resonate with listeners of all walks of life.
With a couple of hit songs and plenty of momentum under her belt, at age 19, Jackson started R.M.M.I.A (Real Music Made In Action) Industries where she handled signing new artists as well as grunt work such as distributing music, bookings, promotions and so on. During this time Pocahontas also ghost wrote for large mainstream artists including Rihanna, Carrie Underwood, Jason Aldean and Christina Milian. From there she continued to grow her unique brand of songwriting with the help of her brainchild VILD (Vision Inspire Live Dream).
It was VILD that allowed Jackson to unlock her full potential and shine a light on many obscure artists needing an edge in the competitive music market. Much like the artists that he helped cultivate, the music of Pocahontas brings light to many social issues that the world struggles with. Through the help of her charity organization Donating Helps, she has been able to not only grow her professional network, but give much needed help to those who need it. Using this as the backbone for her lyrical content, Jackson brings a diminutive, yet powerful voice to her endeavors, producing vocal harmonies that are powerful and enchanting.
Using a strictly DIY approach, Pocahontas Music was recorded using pro tools, a laptop and a phone to create a crisp, cohesive album that encourages unity, and promotes listeners to focus on the issues that matter the most. As a single parent and cancer survivor, Jackson provides context to the challenges we all face, and provides a guiding light through her haunting melodies and positive perspective. Hoping that this release will be the push needed to really kick her career into high gear, her future plans include promoting Pocahontas music and linking up with other like minded artists.
For more information on Pocahontas Music and to follow the unique career of a church singer turned R&B singer, turned model, turned philanthropist, check out Pocahontasmusic.com or visit her Flow page to purchase her music. Listeners can also check out her brilliantly crafted for "Longest Goodbye", which can be found on her debut album.
Media Contact
Company Name: 3000 Records
Contact Person: Terrance Schemansky
Email: [email protected]
Phone: (888) 463-4336
Address:P.O. Box 285
City: Fenton
State: MI
Country: United States
Website: pocahontasmusic.com/