Cool Gildan T-Shirts with Social Distancing Messages Debut on Indiegogo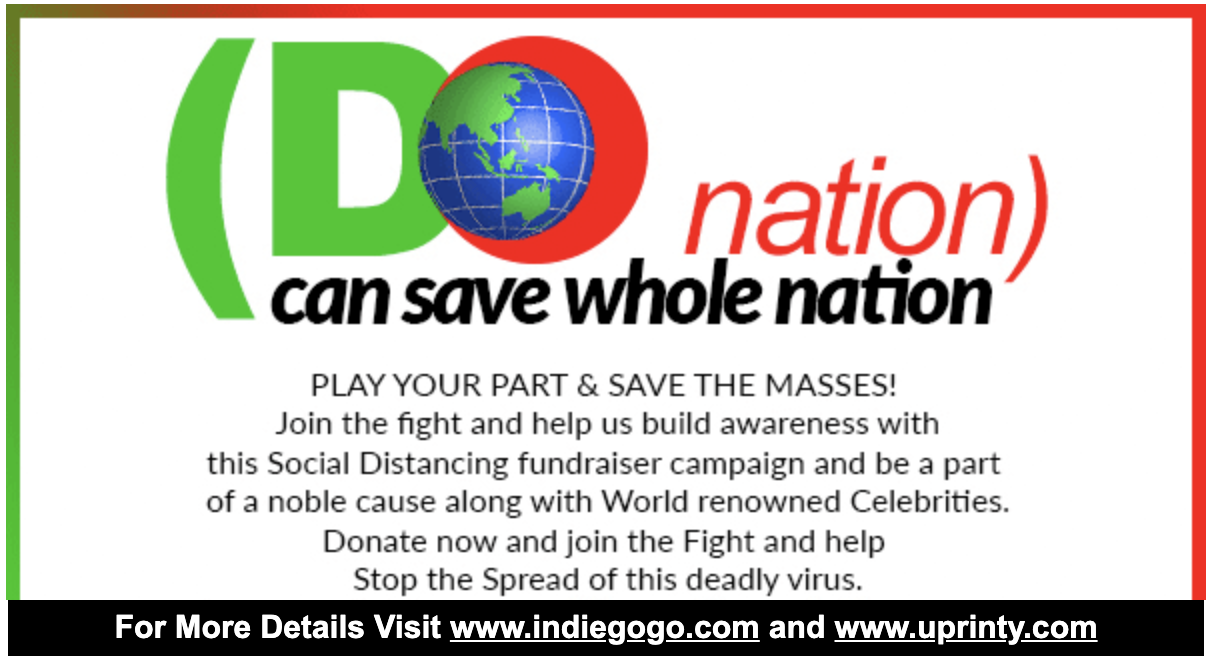 Atlanta, GA – July 20, 2020 – A new project by Uprinty on Indiegogo aims to raise awareness on social distancing with good quality T-shirts bearing the text "Stay Back 6 Feet!". With the Covid-19 pandemic threatening lives, maintaining safe social distance is of paramount importance these days.
The #social distancing T-shirts are a stylish limited edition collection of T-shirts bearing the text "Kill the Corona Viruses" on the front, and "Stay back 6 feet!" on the back. Several countries still continue to be hot spots for Covid-19, and it is important to spread the message of social distancing, a method that can stop the virus from taking more lives.
Made of soft cotton and polyester, the Gildan 64000 is an amazing piece that has been shown to complement any dress style. Made of heavy cotton and with a double stitched neckline and sleeves for durability, the fabric is 100% ring-spun. The material is pre-shrunk, and features shoulder-to-shoulder taping and is quarter-turned to prevent creases at the center.
Although use is not restricted, the new T-shirts are recommended to be worn outdoors, at malls, and in shops, to remind everyone of their responsibility towards curtailing the effectiveness of the Covid-19. T-shirts in the collection include Men's Black, White, and Navy Blue T-shirts and Women's Gray T-shirts. The white T-shirts are 100% ring-spun cotton, while the black is 65% polyester and 35% cotton.
The #socialdistance T-shirt project has been conceived by Atlanta resident Orlando Williams. Like many others, Orlando wasn't very serious with taking precautions, until one day he realized the deadly nature of the disease and the scale of devastation that the coronavirus has caused so far and continues to inflict on the world.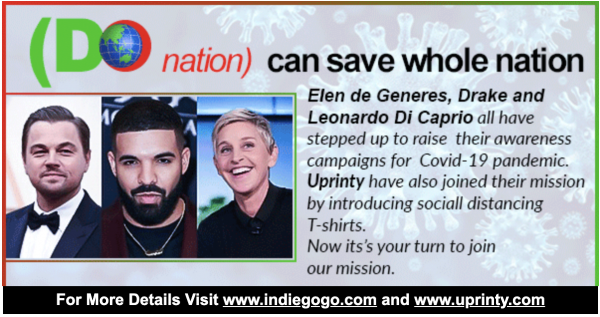 "Our world as we know it has forever changed right before our eyes. The purpose of this project is to create a movement that we are all going to come out of this stronger!" says Orlando Williams of Uprinty.
The coronavirus can infect anyone and does not make any distinction based on race, wealth or faith. The T-shirt project is a little step towards saving humanity. The project is live on Indiegogo and welcomes supporters and donors to participate and receive their T-shirt, and everyone else to buy the T-shirts and wear them in their locality.
For more information, use the media contact outlets below.
Media Contact
Company Name: Uprinty
Contact Person: Orlando Williams
Email: Send Email
Phone: 6785085234
Address:P.O. Box 310738
City: Atlanta
State: GA 31131
Country: United States
Website: https://www.indiegogo.com/projects/t-shirts-saving-lives-and-social-distancing/x/10368599#/