Wagner Metal Supply Opens in Defiance Ohio
Wagner Metal Supply Located at 18743 County Rd 424, Defiance, OH, is a contractor's one-stop-shop for all things metal related & Pole Barn Kits. At our facility we manufacture our own metal to create our custom Metal Roofing Panels & Metal Siding , we can do your plans, design & 3D drawing for your new Pole Barn, We also have a great selection of Pole Barn Kits available unique to our business.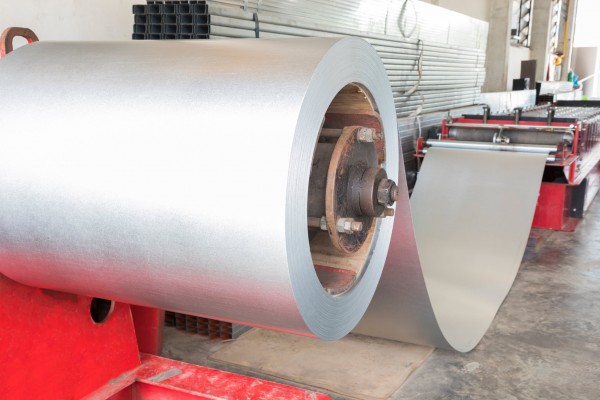 Wagner Metal Supply opens in Defiance, OH as a contractor's one-stop metal shop. This family-owned and operated business serves the community and local contractors with metal manufacturing supplies. They fabricate unique steel roofing panels, siding, and trim designed for any building — residential, commercial, and agricultural structures. They also curate and design customized pole barn kits. Wagner Metal Supply can service your entire project from beginning to end no matter the size.
Wagner Metal Supply fabricates the finest metal products in the area with the best service around. Metal manufacturing is rising in popularity as the years go on. With numerous people updating their homes, businesses, and barns with steel products, Wagner Metal supply took action. They wanted to give the community access to high-quality metal materials. Wagner Metal Supply's roll forming machines create steel panels for metal roofing, metal siding, and pole barn kits.

Wagner Metal Supply would like to introduce the DuraLoc-16 panel and DuraThru-Fast panel to the metal manufacturing industry. DuraLoc-16 is a Wagner Metal Supply exclusive standing seam panel installed specifically for metal roofing. The DuraLoc-16 panel interlocks into one another providing a seamless finish on a metal roof. The DuraThru-Fast panel is Wagner Metal Supply's exclusive exposed fastener panel design. DuraThru-Fast can be interchangeably used for both metal roofing and metal siding. All panels manufactured at Wagner Metal Supply come pre-coated in the strongest silicone modified polyester formula available on the market—WeatherXL by Sherwin Williams. To provide customers with extra assurance, all panels come with a 40-year warranty on the paint system.
Wagner Metal Supply was founded by CEO and President Brett Wagner. Brett's impeccable ambitus mentality at such a young age lead him to pursue a career in construction at just 15 years old. Little did he know his first job would develop into a full fledge business years down the line. Specializing in roofing at such a young age led him to become the successful business owner he is today with exclusive expertise in the field. Today, Wagner Metal Supply continues to thrive in experience, devoted employees, and the tools and materials needed to distribute incomparable metal fabricated products to northwest Ohio, Indiana, and Michigan.
Wagner Metal Supply treats their customers just as they treat their employees — like family. Wagner Metal Supply emphasizes on the quality of service you will receive from them. Big box stores can provide you with the materials you need for your projects; however, when choosing Wagner Metal Supply for your metal necessities you become part of a family, make personal connections, and support a local family-owned business.
Media Contact
Company Name: Wagner Metal Supply
Contact Person: Media Relations
Email: Send Email
Phone: 1-844-8METALS
Address:18743 County Rd 424
City: Defiance
State: Ohio
Country: United States
Website: https://wagnermetalsupply.com/