Jared LoStracco Takes Music Lovers to the Heart of Country/Americana Music with His Highly-Anticipated Single, "Down In Flames"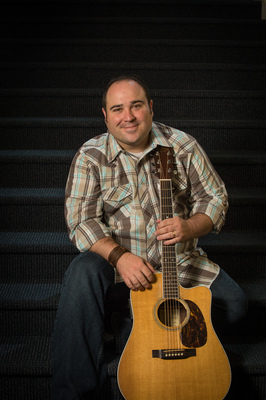 Texas – 20th July, 2020 – Texas, which is the birthplace of Western swing, has long been at the cutting edge in terms of innovation and ingenuity. Now, at the vanguard of the city's up-and-coming Country/Americana scene is Jared LoStracco with his recent single, "Down In Flames," which is now available on all major streaming services, and was released to Texas radio last Wednesday. "Down In Flames" features Jared's delicate vocals and subtle arrangements, accompanied by a moving narrative and aching vulnerability.
"Down In Flames," which was recently released, was written and recorded by Jared LoStracco, and produced by Jim Taylor at The Mixing Room, is a pure distillation of his sound — evocative spiritual and soulful. This demonstrates perfectly why Jared LoStracco is the go-to collaborator for artists and is also a testament to the singularity and clarity of his vision.

While innovative in Down In Flames' composition, the result is far more than just a technical feat. Jared brings his emotional depth and interpretive skills to "Down In Flames," which has a deeply personal message that is tender, timeless, and yearning for a time like this. Jared LoStracco's music always creates a robust spiritual groove and is strengthened by the conflicting duality between nature and technology.
An East Texas native, Jared LoStracco, composes music as though traveling through space and time, warmly melting the seasons of his terrain from one mood to the next. Overflowing with country melodies and stories from his life and surroundings, 'Down In Flames' perfectly exemplifies Jared LoStracco's unique playing style.
"Down In Flames," culminates into an eclectic blend of Classic Country and Americana, that evokes a full range of emotions from listeners, and induce "feel good" vibes.
Speaking about the single, Jared LoStracco says, "I wrote this song 18 months ago, but it describes 2020 perfectly. At a time when people are feeling isolated by this pandemic, I felt strongly that this song would be something that would resonate."
Jared LoStracco has won several songwriting awards, which include Dallas songwriter association grand prize" 2018, The Los Angeles Music awards "Independent Country Single of The Year" 2005, along with several other small accolades. He recently signed a sync publishing deal with Discovery and Nascar Networks for 9 of his songs to be used in their television programming.
All Jared LoStracco's tracks are unique and different and are a combination of different genres of music, creating his distinctive identity. For those who were impressed by his previous songs," this is a significant release on its terms. For those who have never heard his songs before, there is no better time to discover Jared LoStracco's richly textured sound than right now.
For more music from Jared LoStracco, please visit: https://open.spotify.com/artist/3RBID2SvDz6Fo8FooBW6Vq?play=true&utm_source=open.spotify.com&utm_medium=open&play=true
Media Contact
Company Name: Jared LoStracco
Contact Person: Media Relations
Email: Send Email
Country: United States
Website: www.wayhomeagain.com