Wremia Announces the Launch of Digital Food Safety Platform as First Response to FDA's Smarter Food Safety Strategy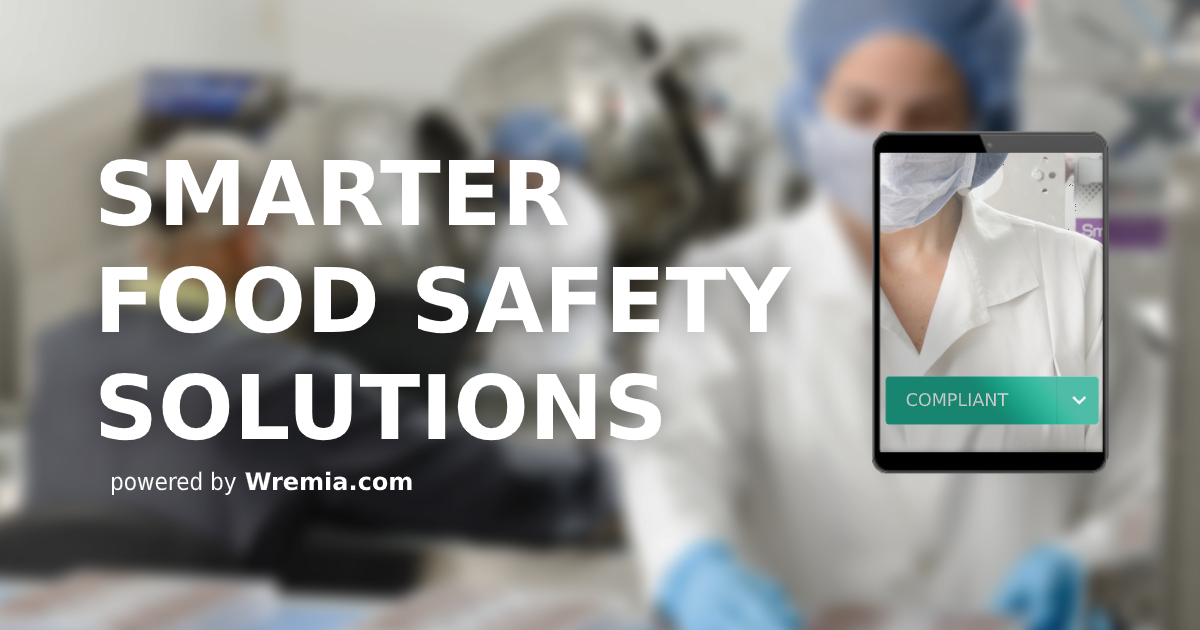 The New Era for Smarter Food Safety
Wilmington, DE – Wremia, Inc., leading cloud-based team and project management company, today announced the launch of digital food safety platform as a response to FDA's call for the Smarter Food Safety last week. Digital food safety offers a new way for food businesses to tech-enabled traceability by increasing food safety and quality teams' real-time capabilities.
"It's more important today than ever before in our history to work together to create a more digital, traceable and safer food system," says Frank Yiannas, Deputy Commissioner for Food Policy and Response. Current food quality management systems provide theoretical assurance; however, the effectiveness and productivity of these systems are not measured, and it can lead to undesirable results.
Covid-19 pandemic has also material impact on food safety and hygiene all over the world. Quality management system (QMS) frameworks like BRCGS, IFS, ISO also tried to develop new responses to pandemic with additional suggestions or requirements. Wremia considered both activities of Governments and QMSs while developing its tools for wider scope and compliance.
Features and benefits of Digital Food Safety include:
Leveraging the digital transformation via online professional forms and checklists

Mobile inspections and internal audits

Covid-19 pandemic response with mobile reopening checklists and tools

Standardization of critical tracking with real-time data

Project planning for audit and inspection cycles including assignment of corrective actions to team members and tracking the completeness of these critical items

Online real-time collaboration between all shareholders: employees, owners, remote teams, auditors/inspectors, suppliers, and customers

Digital food safety will be available starting July 20, 2020. "During these difficult times our purpose is more than generating revenue, our purpose is to help the companies to transform their business for food and public safety," says Atakan Atali, co-founder of Wremia Project Management, "As FDA called for action last week, we are proud to be first responder with affordable products."

About Wremia:
Wremia Project Management founded in January 2020 to provide a cloud-based collaboration environment for team and project management. It increases the visibility and productivity over teams with digital task management tools. Sector and country specific applications are developed and supported by experienced team located around the world.
For updates and enquiries, visit http://www.wremia.com/
Media Contact
Company Name: Wremia, Inc.
Contact Person: Atakan Atali
Email: Send Email
Phone: +1 (302) 754-5599
Country: United States
Website: http://www.wremia.com/