ArtOrder LLC is Launching Astromythos Book Crowdfunding Campaign on Kickstarter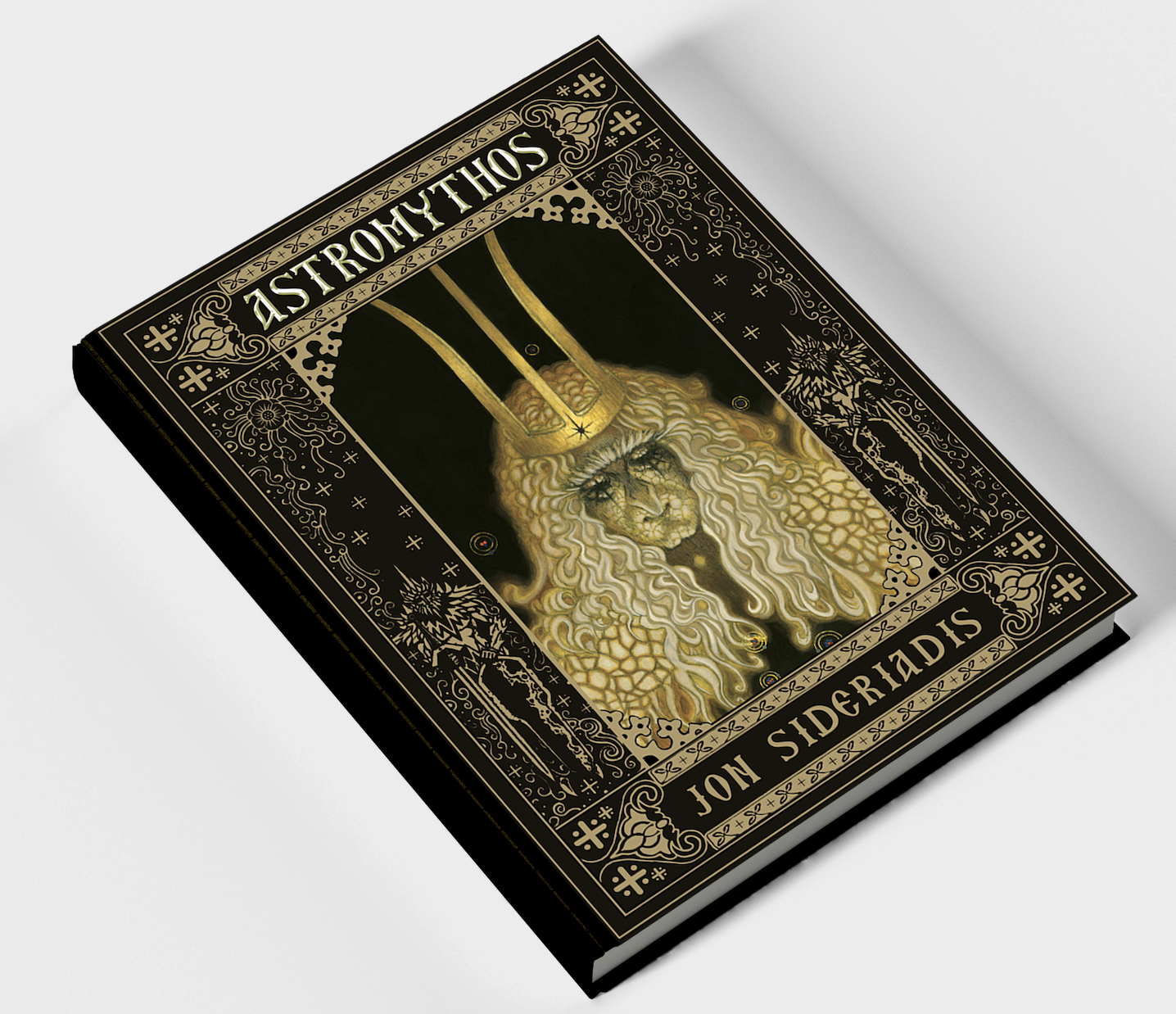 United States – JULY 21, 2020 – ArtOrder is launching a Kickstarter campaign to fund the publishing of a book on the fictional mythological creation story of the stars. The new book, Astromythos, is a groundbreaking Mythology based on the tale of how stars were created. ArtOrder intends to realize an $8000 goal with this Kickstarter campaign, which will start on the 30th of July, 2020.
Astromythos is a thrilling fantasy written by award-winning illustrator and professor, Jon Sideriadis. In this richly developed fantasy, Jon Sideriadis writes about how the stars with all their might fight to stay alight, to save each other from becoming extinct. The story's villains are Black holes; the most destructive force in the world, and those that aim to extinguish the stars, and rob the universe of its light.
The bodies of stars are like humans and humanoids, and they make their homes in nebulae, building castles, towers, bridges, and other medieval structures. Nebulae are their mountains, islands, and even bodies of water. These nebulae are physical, living landscapes, on which comets, stars, moons, meteors, and planets dwell as characters in the book. There are kings, queens, princesses, giants, warriors, monsters, and all of whom have features of different heavenly bodies in space.
In this hauntingly beautiful tale, Jon invites readers to enter into this timeless, mythic world and shares the story of the stars. Astromythos was lovingly produced with page after page of beautifully crafted illustrations, vibrant colors, lifelike images, and graceful figures that will fascinate the readers.
ArtOrder Founder, Jon Schindehette said, "Kickstarter is the ideal platform to launch Astromythos. We felt that the ideal way to gauge the interest of the public is to launch a Kickstarter and reward backers for their contribution. By supporting Astromythos on Kickstarter, you can directly affect the outcome of this launch."
Jon Sideriadis is an author and college instructor with a bachelor's degree in Illustration at the Rhode Island School of Design, and a master's degree at the Hartford Art School's Illustration MFA Program. Jon is also the Art Director of the Spartan Museum of America. His specializes in fantasy art and storytelling. He teaches Illustration, Drawing, Concept Art, and World Building at the University of New Haven.
His work has been published in films, novels, comics, and in the gaming industry. He has worked in Hollywood as a creature-effects artist and sculptor on Godzilla, Underworld, and Silent Hill.
People interested in "Astromythos" and seeking a book that delivers a profound and powerful message of wisdom, strength, honor, and courage can order on theartorder.com.
Video Link: https://www.youtube.com/embed/zjdM7YjP5Eo
Media Contact
Company Name: ArtOrder
Contact Person: Jon Schindehette
Email: Send Email
Country: United States
Website: theartorder.com