Harmonizing Humanity Sends Out the Call for Global Citizens to Attend Exciting Global Summit Taking Place July 24th-27th 2020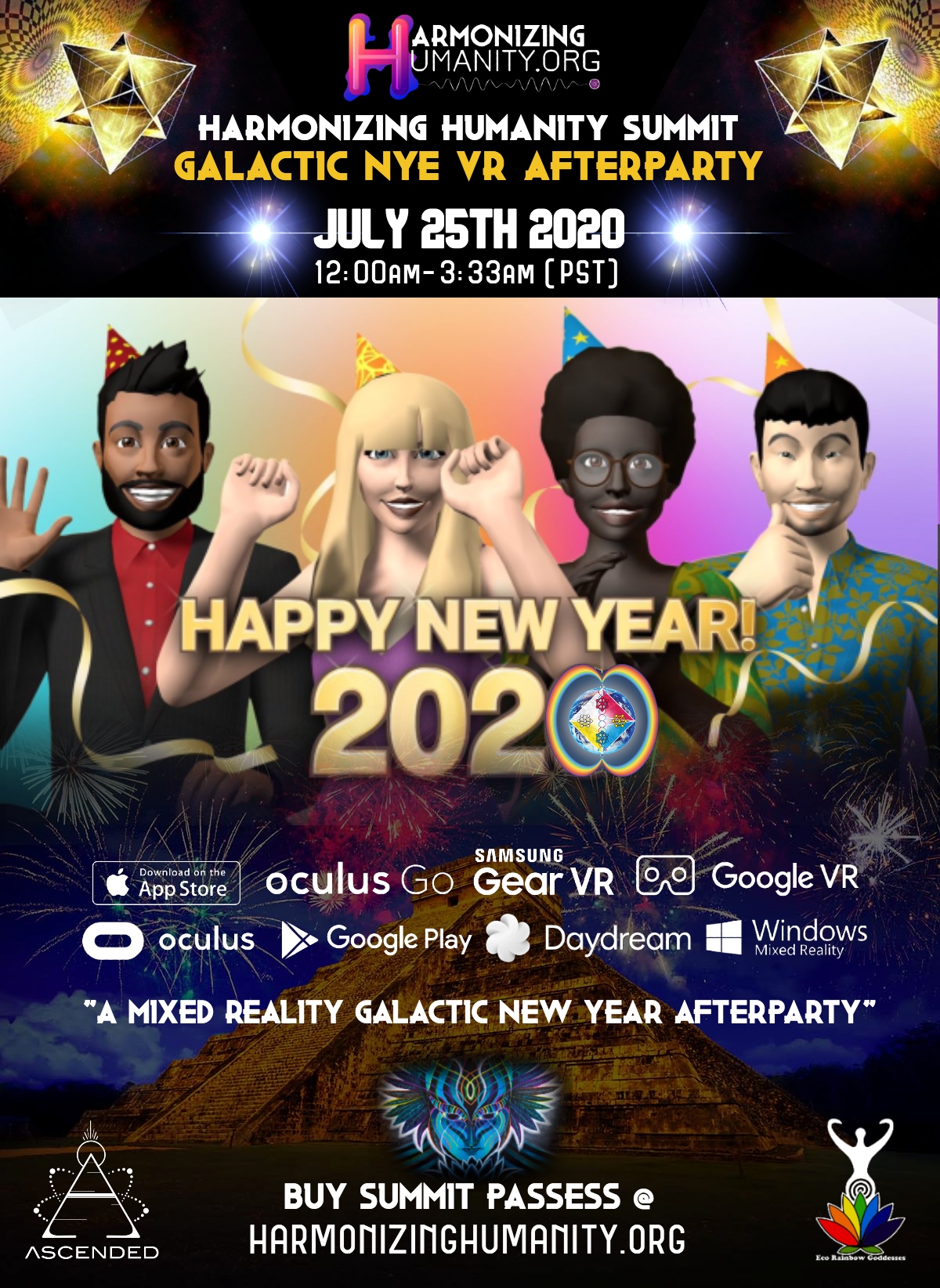 The need to co-create a New Earth is quite clear for many. Harmonizing Humanity is working hard to achieve this goal with its 2020 Global Summit for all those ready to join forces and manifest positive change.
July 21, 2020 – A better world is possible if enough people unite their energy and intent to co-create it. Acclaimed collective of global citizens Harmonizing Humanity is set to make a great leap forward in this area, announcing it will be holding a special online Global Summit from July 24th to July 27th 2020. This unique highly interactive virtual event will feature workshops, activities, music, and a remarkable lineup all motivated to join forces with each other and the summit's attendees to make a global revolutionary change. The excitement surrounding this life-changing event is high and rising.
Video Link: https://www.youtube.com/embed/2Ko_lxN_0l4
"There has never been a better time to join forces and help raise the vibration of the planet. We look forward to your participation as we change the world and Harmonize Humanity together! We truly believe this will be the most impactful virtual event in human history" commented Tsunami Diamond, Co-Producer & Founder of Harmonizing Humanity
The World's leading authority on Success Training, Jack Canfield remarked about the summit, "Happy to be joining Harmonizing Humanity for this powerful event which will surely have a massive impact on humanity in this time that we need it most."
Eco Rainbow Goddesses are the main partner charity of the summit. Founded by Angie Rainbow G who is Co-Producer of the summit, Eco Rainbow Goddesses are a women-led 501©3 non-profit who works hard to help women of all colors and backgrounds to flourish and live a happy and healthy life. They will be hosting our Harmonia's Stage which will feature a full lineup of women leaders sharing their wisdom and vision for the future.
Diversity is certainly something that's a top priority for the organizers. Women's Goddess Day is celebrated during the summit, a Queer Earth stage for BIQPOC is featured, along with the Indigenous Elders Stage by Weaving Wisdom and a special Galactic NYE VR After Party. Open-mindedness & collaborative co-creation is one of the qualities that the summit hopes to see spread across the world and is certainly present in all aspects of this life-changing event.
Some highlights of the over 144 speakers and music performers giving their all to the summit include Brock Pierce, 2020 Presidential Candidate, Job Creator, Entrepreneur, Philanthropist, Father, and Digital Currency Pioneer; legendary speaker Jack Canfield; Dr. Erin Fall Haskell, Doctor of Divinity, TV Host of Good Morning LaLa Land and Soulciété, New Thought Minister; Dr. Steven Schwartz, Visionary Technology Designer, Sound Alchemist, and Regenerative Medicine Expert; and many, many others. A full list can be found on the official Harmonizing Humanity website.
Other activities at the summit include something for anyone with an interest in consciousness. Unique, and valuable experiences like a Permaculture Portal; Akashic Record Reading; World Cafe Lounge; Sound Healing Sanctuary; Movement Portals, and so much more.
Tickets are available now. All profits from ticket sales for the summit will be split between speakers, performers, and charity partners. A number of different ticket options are available based on a sliding scale and the attendee's needs. The main sponsor of the event, the money regenerative platform SEEDS will be giving 100 free SEEDS to all ticket buyers to help jumpstart their New Earth wallet.
For more information be sure to visit https://harmonizinghumanity.org soon
Media Contact
Company Name: Harmonizing Humanity
Contact Person: Tsunami Diamond
Email: Send Email
Phone: +1-424-225-2066
Address:23869 Buttercup Dr.
City: Murrieta
State: CA 92562
Country: United States
Website: harmonizinghumanity.org