Index of Sciences Ltd Launches New Website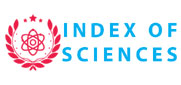 Index of Sciences Ltd, a UK based publishing house, is proud to announce the launch of its newly designed website, which can be found at the same domain, www.indexofsciences.com. The new site features a modern, mobile-optimized design and improved digital experience for visitors.
"We are excited to debut our new company website to our current and potential health care researchers & patients who are looking to find high quality health care content," said company PR director, Alison Drake. "Our sincere passion is to provide new research news and health care content and also the support and resources needed for the common people, and we believe our new website will allow us to do that even better than we have before."
The primary goal of the website is to provide high quality resources about health, weight loss and health care education and information about their common health conditions as well as practical healthy living tips.
"Our marketing team did a phenomenal job in developing this website over the course of the last 6 months," said Paul Richards, Director of Marketing. "We're are so proud of the new site as it complements our brand vision, mission and showcases our services in a way that reflect the value a high-quality health care educational program can bring to families."
Index of Sciences Ltd's new website will be updated on a regular basis with news, awards, parenting resources and much more. Visitors are encouraged to explore the website at indexofsciences.com.
About Index of Sciences Ltd.
Index of Sciences Ltd is a trusted and compassionate online science database that provides the guidance and tips you need to improve your health and find balance in your life. Our growing library on health content, created and will be refined by health care professionals using blind peer review, these were written by more than 10 Ph.D. scholars and industry experts including experienced doctors, therapists, and social workers, and then vetted by board-certified physicians. We give you the resources you need to feel happy and healthy.
Our Review Board
We are currently in the growing stage and will be acquiring board-certified physicians to review our content. As of now, our content is being reviewed by using blind peer review.
Our experienced writers will make sure our content is high-quality, up-to-date, and inclusive so it supports you in feeling your best.
Fact-Checkers
Index of Sciences' team of experienced fact-checkers will make sure the content is accurate and maintains content integrity. Our quality control team is selected for journalistic and subject matter expertise. They are assigned by researching all statements of fact to ensure articles are accurate and comprehensive and statistics are properly cited and up to date.
Media Contact
Company Name: Index of Sciences Ltd.
Contact Person: Paul
Email: Send Email
Phone: + (44) 1442 78 1196
Address:Kemp House, 160 City Road
City: London
Country: United Kingdom
Website: https://indexofsciences.com