The global interest in Dipodeur increased in the era of post-COVID-19
Video Link: https://www.youtube.com/embed/p3vlEJEVxoU
MnG Company released its makeup brand "Dipodeur" and recently announced that consumers' interest in a drawing so simple eye makeup line has increased as they continue to wear masks due to the spread of COVID-19.
The drawing so simple eye makeup line of Dipodeur consists of eyeliner, mascara and eyebrow. It is characterized that it is convenient for makeup beginners or those who enjoy daily makeup to use.
The eyeliner and eyebrow are skinny type products that customers can draw thinly and delicately. With four colors, customers can have customized make-up according to individual tastes or hair colors. They are water-proof type and boast excellent lasting power for the oil and moisture generated in daily life.
The mascara features a plump bullet-shaped brush. Along with the elastic rubber material to boast an excellent fixation, it is bent in the shape of the eyes, so customers can apply mascara evenly. It is also a micro-polymer type where customers can apply it without getting patchy, and the vegetable wax component secures mascara tightly to maintain natural curling for a long time.
An official of the Dipodeur brand said, "The bestselling product "Signature Creamy Velvet Tint" has been steadily gaining popularity, as well as the demand for eye makeup products such as eyeliner and mascara has been gradually increasing since the spread of COVID-19," and "In particular, we found the increasing interest in eye makeup products from overseas buyers such as China and Southeast Asia during the video business meeting of a recent online exhibition."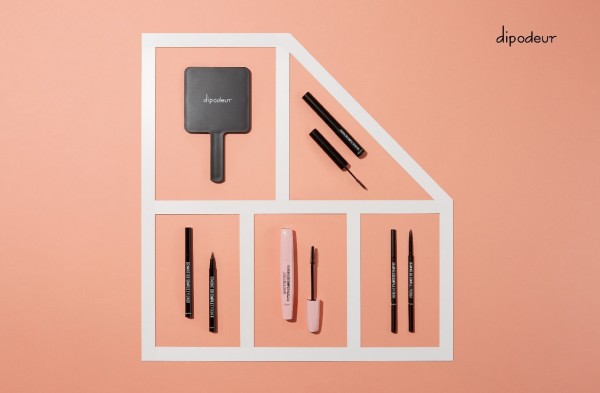 Founded in 2012, MnG Company is a Korean online marketing and e-commerce company of various cosmetics brands and manages and sells them, including FromNature, Philosophy, BANDI, ColorLab, Farm Stay, and Kiss New York as well as its own cosmetic brand Dipodeur.
Meanwhile, the drawing so simple eye makeup line and the signature creamy velvet tint are available on Naver Store Farm and various online malls, and they can be found on eBay Global (http://global.gmarket.co.kr/) when purchasing overseas.
Media Contact
Company Name: MnG Company
Contact Person: Kim Youjin
Email: Send Email
Phone: +82 10 4572 4651
Country: Korea
Website: www.dipodeur.com