Luther Moore's guidebook on healing the broken brain – a must read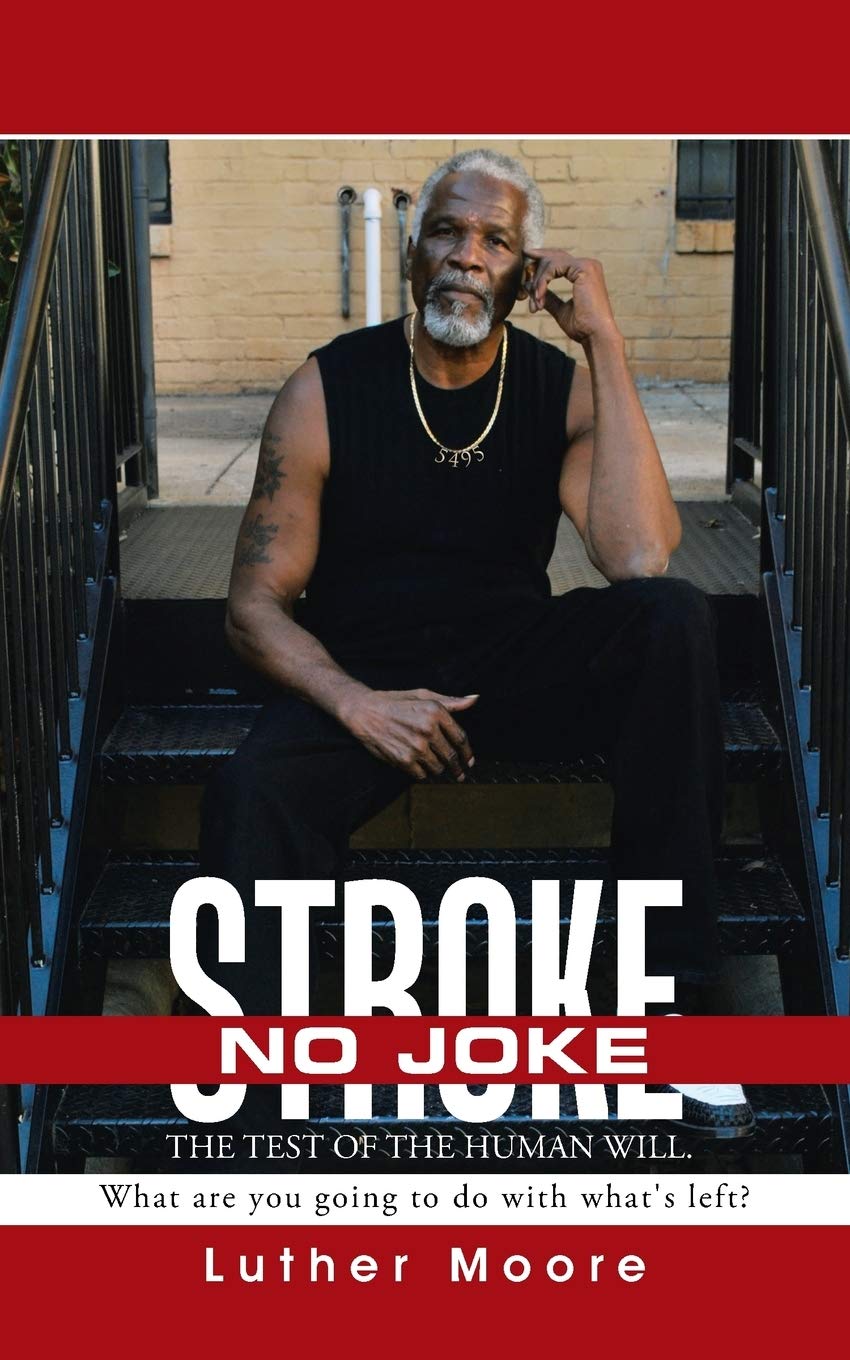 SCHERTZ, Texas – October 9, 2020 – Stroke is indeed no joke! Let the personal journey of author Luther Moore inspire you or someone you love who has had a stroke recover entirely, physically, emotionally and socially.
"Stroke No Joke: What are you going to do with what's left?", an autobiography of a middle-aged African-American man who navigates the process of reclaiming and re-finding his life and his purpose. The book is an onslaught of information, sharing his knowledge and advice for stroke survivors and families, as well as holistic aspects of recovery.
Moore, who survived to tell his story and share candid lessons that helped him to heal, provides an insightful look into the mind of a once strong independent man after suffering a serious stroke that changed his life forever. He vividly narrates how he struggled through his rehabilitation, difficulties he must face on his own but along the way identifies a new strength and purpose in his life.
While navigating the complexities of stroke, Moore's book engages all readers towards understanding, healing and persevering amid life-threatening event. He wants his readers to rewire their brain, strength and their lives fully.
The book will offer inspiration and insights, boost one's self-commitment and as well as strengthen the human spirit to overcome the physical and mental sense of hopelessness.
Moore's words from this 166-page book will strike every reader to the core while finding secrets to reenergize and relearn life after stroke.
"Stroke No Joke: What are you going to do with what's left?"
By Luther Moore
Kindle | $3.99
Paperback | $15.95
Available at iUniverse, Amazon, Barnes & Noble and other online book retailers
About the Author
Luther Moore is an African-American. On August 8th, 1988, at thirty-three years old, he was diagnosed with lupus. On May 4th, 1995, at the age of forty-nine, he suffered a major stroke and was in a coma — not expected to live. In his book, he takes you with him on the most amazing journey of his life — the fight to save his life and to regain his independence. From his book, you will gain strength and courage. It will inspire you in ways unimaginable. Come and join him as he takes you on an unforgettable journey through his life struggles to recovery and regaining his dignity.
Media Contact
Company Name: URLink Marketing | URLink Print and Media
Contact Person: Media Relations
Email: Send Email
Phone: 1-888-980-6523
Address:1603 Capitol Ave., Suite 310
City: Cheyenne
State: Wyoming 82001
Country: United States
Website: www.urlinkpublishing.com/