Talented Local Author, Kadine Christie Releases Debut Memoir – "I Am Home Within Myself"
Educator and blogger, Kadine Christie, announces the releases of "I am Home Within Myself," a new book where she shared her experience from childhood to adulthood
Kadine Christie has released a new book titled "I Am Home Within Myself," her debut memoir where she shares her personal story of childhood trauma, being an immigrant in the United States, and a black mother in mostly white spaces. Kadine delivers a captivating narration of her experiences, exploring her unraveling and rebirthing against all odds.
"Five years ago, I couldn't stop crying. I couldn't figure out why I felt stuck and trapped within myself. When I started writing, it was only to process what I was feeling, to tap into the pain I couldn't name. When I found the source, I knew I was on the course of deconstructing everything I knew to heal myself," said Kadine Christie.
Millions of people in different parts of the world struggle with personal issues. While some overcome such challenges and come out as a better person, tons of others continue to struggle to outgrow such issues. Several resources have emerged to help persons in such situations. Unfortunately, many of these guides and tips are not effective, which is where Kadine is looking to make a difference with the release of "I am Home Within Myself."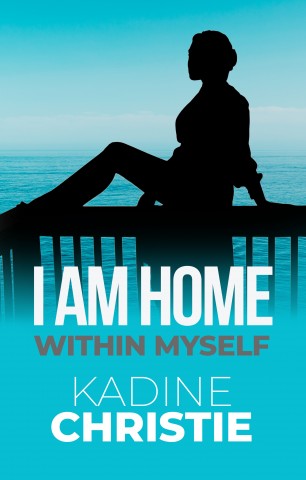 Published by Happy Life Media Group LLC, the memoir doubles as a self-help guide as Kadine chronicles her struggles as a child and how she managed to cope with societal challenges. Kadine personified the experience, with the book serving as a therapy to aid her emotional healing. Kadine's story is touching, losing her father 17 days after her 18th birthday, and burying their secret of fleeting pleasure and longing shame behind the quaking of her chest.
Kadine turned her tears to thoughts and shared them through carefully-crafted stories to help others find themselves. "I am Home Within Myself" has already started to garner reviews from readers across the globe. "It's hard for a man to even begin understanding the pain of being a black woman. Kadine's book ignited within me the passion to protect and honor my daughter," said Omar.
The Kindle and Hardcover formats of "I Am Home Within Myself" are currently available across several platforms, including Amazon, Kobo, and Barnes and Noble.
For more information about "I Am Home Within Myself" and other projects from Kadine Christie, please visit – www.Kadinechristie.com.
About Kadine Christie
Kadine Christie is a writer, educator, and blogger. She earned her BA in Sociology from Kean University and a Masters in Counseling Studies from Capella University. She is married to her childhood sweetheart, Ontonio Christie, and they have three beautiful children, Zuri, Zahara, and Markolee.
Media Contact
Contact Person: Kadine Christie
Email: Send Email
Country: United States
Website: http://www.kadinechristie.com/