Clapper Launches Free Speech Video Platform To Help People Express Uncensored Opinions
Clapper is an unbiased free expression platform to help people keep their censorship-free opinions in front of the world. The creators can promote their content through this video platform.
October 31, 2020 – Texas – Clapper, formerly known as NewsClapper, is the first independent free speech short video platform that helps content creators express views freely without any censorship. The platform lets people present content related to political views, personal opinions, or local video news. The aim is to inspire creativity and voice out and provide a stage for everyone to speak without being censored. It helps the users to be abreast of the community news and the latest information.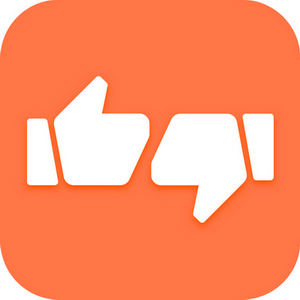 CEO of Clapper, Edison states, "The biased and censored content has made the users frustrated, as they cannot keep their opinions in front of others. Clapper allows the users to share different views to upload the video providing responses to others' videos. If our users are participating in any social protest or movement, they can share the video where community members can see what's happening in their country. Even the users can share local news about what unusual sometimes happens on the road or their local community. Clapper undeniably provides the best tools in the industry for you to accomplish that with no limitation on the abundance of content variety that can be produced."
Video Link: https://www.youtube.com/embed/u-O3SDmqZ0Y
Clapper has an intuitive and user-friendly interface, and the app is available for both iOS and Android devices. It was ranked top 20 in News category of App Store. The best part is it is still young so as an early adopter users get the first starter advantage as a video sharer. People can record short videos and share them on their Instagram. The videos can be downloaded in the mp4 format and shared on Twitter. Even one can build their community on Clapper to become an opinion leader.
Clapper gives a sense of freedom to the users and they can express their opinions without restrictions. People can express their beliefs, follow their instincts, and get connected with like-minded people. From Edison, Clapper will soon launch more features to enable content creators to maintain engagement as well as manage their own audiences and followers sans interference from outside entities.

About Clapper
Clapper is on the mission to help people raise their voices and keep unbiased opinions in front of the people. People can download the app from the Google Play Store or Apple Play Store.
For details, visit https://newsclapper.com.
Media Contact
Company Name: Clapper Media Group
Contact Person: Edison
Email: Send Email
Phone: 469-663-0227
Country: United States
Website: https://newsclapper.com/