Verawa World Resorts Embarks On Eco-Destination Mega Project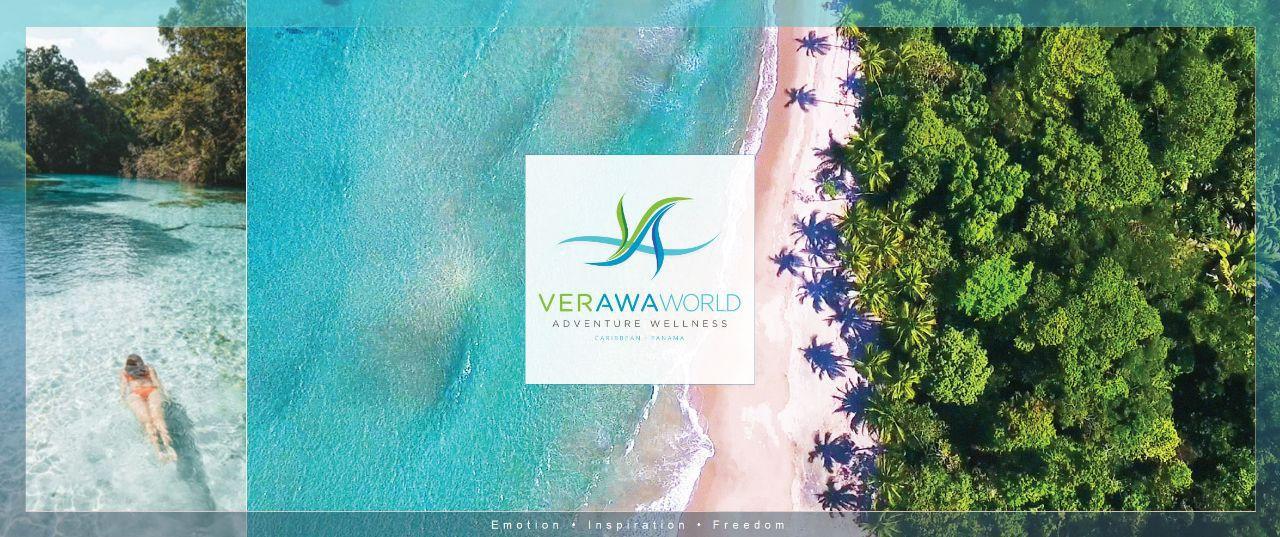 History-making investment of $225 million will see VERAWA WORLD expanding into the Veraguas Mesoamerican Biological Corridor cementing VERAWA WORLD as the region's most exciting and iconic leisure and lifestyle destination to come.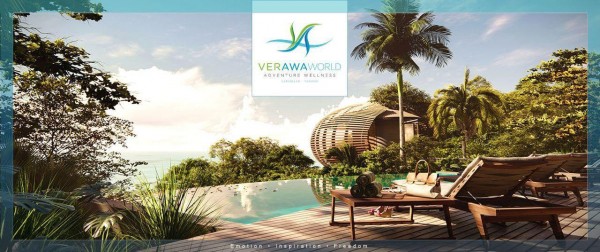 VERAWA WORLD Resorts (VWR) announces major plans for a history-making development and transformation to create a new wave of tourism growth for the next decade. Bigger, bolder, and more engaging will define a new era of lodging and tourism experiences on the Carribean coast of the Veraguas.
At a total development investment of $225 million, VERAWA WORLD will see a new cutting-edge ecotourism development of 12 individual themed holiday Resorts with exciting attractions, entertainment, and lifestyle offerings, spread along 10 kilometers of the most stunning coastline of the Veraguas.
The overall design and master building plans have been designed in collaboration with the Panamanian architect George Moreno & Partners, following the highest ecological, planning, and construction standards. To achieve maximum conservation of the surrounding rainforest, only 15% of the land will be used for sustainable developments, while the remaining 85% will be protected as a Private Wildlife Reserve.
This mega eco-project will be delivered in phases with new experiences opening every year from early 2023 to a projected completion around 2028. VERAWA WORLD represents a vote of confidence in Panama as VERAWA embarks on an exciting journey that will unlock the full potential of the Veraguas as Panama´s premier tourism destination.
These new and expansive areas will feature all-audience and family-friendly resorts, attractions as well as themed shops and restaurants. In the coming eight-year period, in line with the development of infrastructure in the Veraguas, managed eco-luxury property becomes a sector that will grow rapidly, along with the development of infrastructure. In any region, infrastructure development is a major trigger to local development which will automatically attract domestic and foreign investors to invest.
The advantage of the Veraguas Province, especially the Mesoamerican Biological Corridor Region, which is known as the most important transit route for wildlife between North and South America will become solidified in its position as the premier eco-destination in Panama, especially with the presence of international projects such as VERAWA WORLD.
VERAWA WORLD is currently in the preparation phase of its first resort development, called Pure Beach Resort, consisting of 186 accommodations, with biophilic river bungalows, ocean view apartments, and beachfront homes, combined with a spa & wellness center, event center, marina, and exclusive beach club. PURE has planned to open its doors by early 2023.

This 28-million-dollar project is developed on a stunning 11 hectares beachfront plot and will feature an integrated eco-wellness resort concept. The start of the Pure Beach Resort project marks the first phase of the VERAWA WORLD destination as a whole, which will feature 12 individually themed resorts with a total of 3,455 accommodations and 50+ tourism attractions, all situated along turquoise blue Caribbean beachfront.
This extensive and unique development offers Property Investors a unique business model based on "OWN", "EARN" and "ENJOY". This allows investors to use their properties as their own exclusive lifestyle experience or to rent them out through our innovative Blockchain Rental Pool to rent the properties to guests and visitors and receive a financial return.
The unique selling proposition of VERAWA WORLD as an international tourism destination is based on the value-for-money of its unique offering. The operations, attractions, accommodations, and pricing strategy have been modeled after some of the most successful Resorts in the world – thus, creating a unique model that will give VERAWA WORLD a core competence over other market competitors in Latin America.
Media Contact
Company Name: VERAWA WORLD RESORTS
Contact Person: Ms. Sandy McGuiness
Email: Send Email
Country: Panama
Website: http://VERAWA.WORLD