Moozii Partners With Flo Haven To Help Eradicate Period Poverty

NEW YORK – March 8, 2021 – Feminine care, wellness and beauty brand Moozii is excited to announce an official partnership with the non-profit organization Flo Haven deepening the brand's commitment to women in developing countries.
As part of the partnership, Moozii will provide sustainable period care products to economically disadvantaged girls and women in Nigeria, as it aims to support Flo Haven on its mission to eradicate period poverty across the country. The partnership is in line with Moozii's core belief that sustainable products should be accessible to all.
"We believe sustainability should be inclusive and our partnership with Flo Haven solidifies our core purpose," said Tiffany Johnson, Moozii Founder & CEO. "No matter where you live, the size of your bank account, or the color of your skin, we will continue to create access and awareness to sustainable, high-performing quality products for you."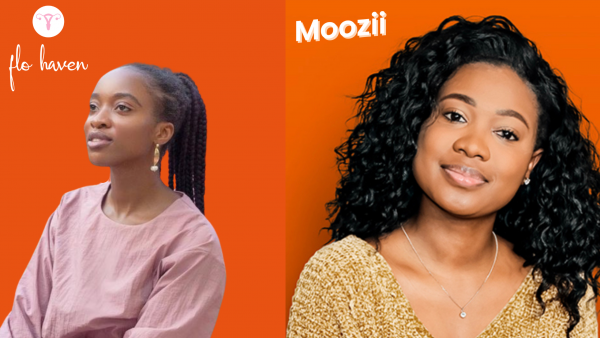 At moozii.co, customers can shop a selection of items ranging from Himalayan CBD Bath Soak and CBD Oils for self-care, to Reusable Gold Safety Razors and Moozii Ring Menstrual Cups for essential wellness needs. All items are rooted in the brands cover values including sustainability and innovation.
Most importantly, through representation, Moozii offers a space where women of color can easily search and find sustainable and safe feminine care and wellness products that work for their lifestyle.
"It's amazing to be able to partner with a brand like Moozii who offers wellness essentials to all," said the Flo Haven organization. "Their sustainable period care products will really make a difference in the lives of women in Nigeria."
Moozii and Flo Haven entered into an official partnership agreement February 2021. With the partnership now solidified, Moozii continues on its mission at moozii.co.
About Moozii
Moozii is a feminine care, wellness and beauty brand hyper-focused on creating access and awareness to sustainable, high-performing quality products. Launched in October 2020 by Tiffany Johnson, Moozii aims to provide a safe place for women of color to discover sustainable products that work for their lifestyle. The brand was built on core values including customer appreciation, sustainability, innovation, and fun.
About Flo Haven
Flo Haven is a Non-Profit Organization that is aimed at eradicating period poverty in Nigeria. With a goal to empower underprivileged women through provision of menstrual health education and access to sustainable, eco-friendly period products, Flo Haven is part of the solution towards eradicating period poverty worldwide.
FOR FURTHER INFORMATION PLEASE CONTACT:
Tiffany Johnson
CEO & Founder
[email protected]
www.moozii.co
Media Contact
Company Name: Moozii
Contact Person: Tiffany Johnson, CEO & Founder
Email: Send Email
Country: United States
Website: http://www.moozii.co/