Updated TPE car mats model list on March 2021
Shaoxing Huawo Auto Parts Co., Ltd is specialized in the manufacture of tpe car mats. Huawo can update the models of car mats as fast as possible.
If the car models the buyer needs don't include in the Huawo model list, please contact Huawo at once, and Huawo can finish it quickly, also welcome if the buyer has a 3D laser scanning file, Huawo will produce mold according to the file with the exact size to fit the car.
This model list was updated on March 2021, many more models are still under development and will finish soon, please contact us to get the full list. And Huawo has stock for all the models, welcome to be Huawo agents in North America, Europe, Africa, Korea, Japan, or other countries.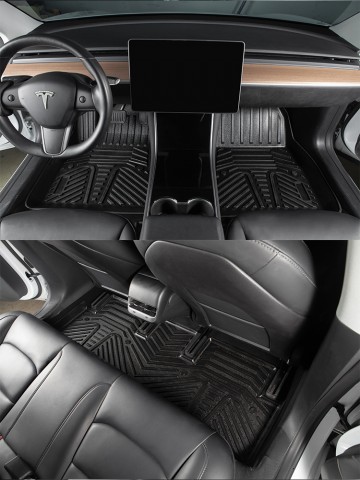 Huawo still developing many more models.
This model list was updated on March 2021. Huawo is still developing more models not only for the North American market, if you are a customer in Europe, South America, or other countries, Huawo is looking for an agent. Please contact Huawo.
Here below is part of Huawo update models on 2020-2021
1、Tesla Model 3
2、Tesla Model Y
3、Toyota Rav4
4、Toyota WILDLANDER(gaoline) 2020
5、Toyota WILDLANDER(Hybrid) 2020
6、Toyota RAIZE
7、Toyota Prado
8、Toyota Camry
9、Toyota Corolla
10、Toyota Levin
11、Toyota Izoa
12、Toyota VIOS
13、Honda Breeze
14、Honda ENVIX
15、Honda XR-V
16、Honda CIVIC
17、Honda FIT
18、Land Rover Discovery Sport 2020
19、Land Rover EVOQUE 2020
20、BMW 3 Series
21、JEEP Commander Hybrid
22、JEEP Grand Commander Hybrid
23、Mercedes Benz C-Class Sedan
24、Mercedes Benz GLB 5 Seats
25、Mercedes Benz GLB 7 Seats
26、Mercedes Benz GLC
27、 Mercedes Benz GLE
28、CHEVROLET ONIX
29、PEUGEOT 2008(2020)
30、Nissan SYLPHY
31、Ford ESCAPE
32、Ford TERRITORY
33、Tesla Model S
34、Tesla Model X
35、Suzuki Jimny
Media Contact
Company Name: Shaoxing Huawo Auto Parts Co., Ltd.
Email: Send Email
Phone: +8613587358536
Country: China
Website: https://www.chinafootmats.com/