How to choose the concrete grinding cup wheels
There are methods for choosing concrete grinding cup wheels.
1. Confirm the diameter
The most common sizes most of the customers use is 4″, 5″, 7″, but customers may also can see a few people use 4.5″, 9″, 10″ etc unnormal sizes. It base on customers individual demand and the angle grinders they use.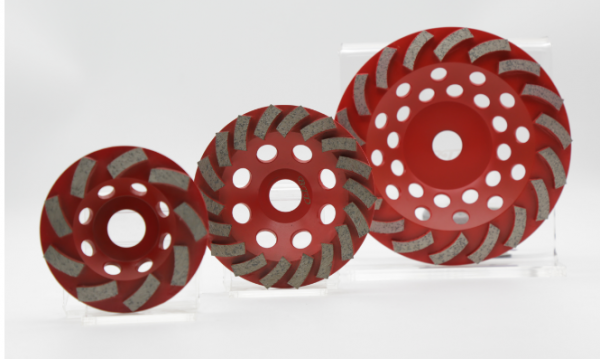 2. Confirm the bonds
Generally diamond cup wheels have different bonds, such as soft bond, medium bond, hard bond according to the hardness of the concrete floor. To put it simply, soft bond diamond cup grinding wheel for concrete is sharp and suitable for floor with high hardness, but it is short life. Hard bond concrete grinding cup wheel for concrete has good wear resistance and low sharpness, which is suitable for grinding the floor with low hardness. Medium bond diamond cup wheel is suitable for concrete floor with medium hardness. Sharpness and wear resistance are always contradictory, and the best way is to maximize their advantages. Therefore, customer need to confirm what kind of floor do you grind before choosing diamond cup grinding wheels.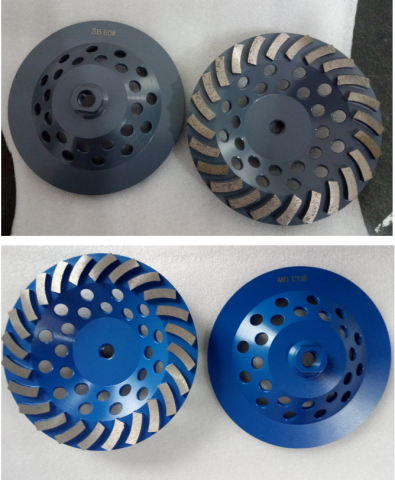 3. Confirm the shapes of diamond segments.
Single row, double row, arrow, rhombus, hexagon, curved etc. The grinding efficiency of the arrow-shaped is higher than that of other shapes. It is especially suitable for grinding in the initial process, also can be used for removing some thin epoxy, coatings, paint etc. Single row, double row and turbo diamond grinding wheel for concrete are the most commonly used.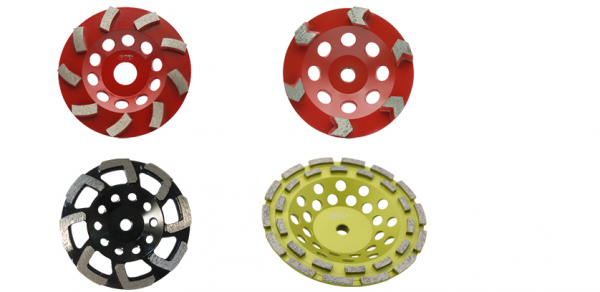 4. Confirm the number of diamond segments
Diamond grinding cup wheels of different sizes have different number of diamond segments. The less segments number, more aggressive it will be, the more segments number, the longer lifespan it will be.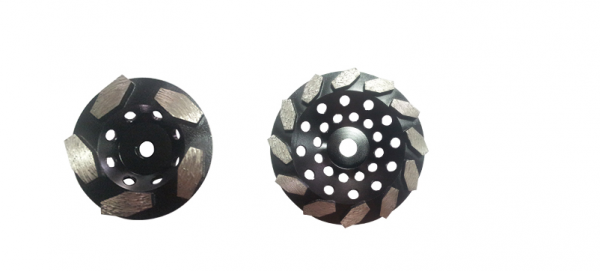 5. Confirm the connector types
5/8"-7/8", 22.23mm, thread M14 and thread 5/8"-11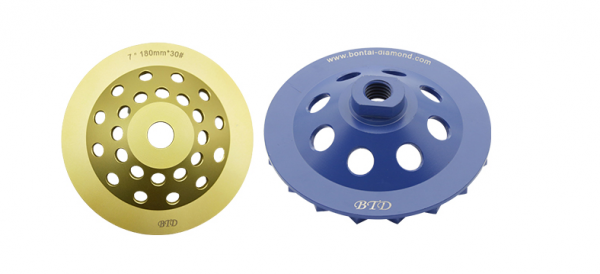 6. Confirm the grits
Generally we make grits from 6#~300#, the common grits such as 6#, 16#, 20#, 30#, 60#, 80#, 120#, 150# etc.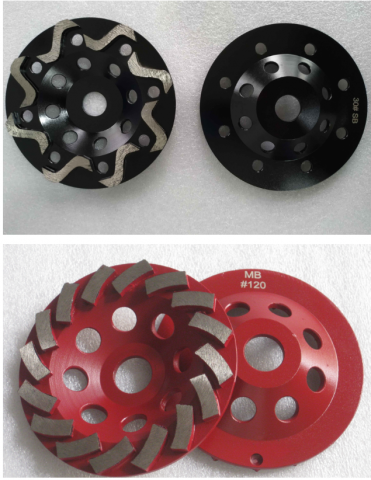 If customers would like to know more about diamond cup wheels, welcome to our website www.bontai-diamond.com.
Media Contact
Company Name: Fuzhou Bontai Diamond Tools Co., Ltd.
Email: Send Email
Phone: 0086 18050782390
Address:Rd.10, Tieling Industrial Park, Phase #1, Economic & Technological Development Zone, Minhou District
City: Fuzhou
State: Fujian
Country: China
Website: https://www.bontaidiamond.com/