Hardwood Flooring Company Promotes Hardwood Wall Covers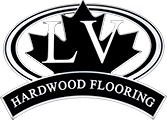 LV Flooring, a high-end, exclusive, locally-owned flooring store has launched an innovative new line of hardwood wall covers in its product line for the market. These products, which consist of pre-assembled wall coverings that feature the same premium, authentic quality as the company's hardwood flooring products, are now available in the following four different wall covering types:
Wallpapers
Wall tiles
Acoustic wall panels, and
3D wall claddings.
According to the company, its vast provision of various wall coverings will provide a great benefit for customers. For one, these individuals will be able to choose the most fitting type of wall covers for unique wall spaces. The company added that it has also incorporated various finishing techniques to ensure that its new wall covering line aligns with clientele's tastes and design trends.
One of LV Flooring's key selling points is the fact that the hardwood wall covers are made of 100% real wood, with pre-determined quality standards and exceptional workmanship. This provides customers with greater assurance in purchasing the right type of products that meet individual preferences and at the same time offers durability. The company also noted that clients have access to a lifetime structural warranty on all products.
LV Flooring's wall tiles and wallpapers are suitable for all types of residential and commercial projects, including office and retail spaces. These products are not only aesthetically pleasing but also provide protection against spills and moisture damage. Customers can choose from a wide variety of designs, such as classics to contemporary patterns, modern to natural shades, among many others.
The flooring store's 3D wall claddings offer an appealing, innovative design with a 3D effect. These are available in a variety of styles, including contemporary, traditional, and minimalist. All of these products are offered in a number of standard and custom sizes. Likewise, the acoustic wall panels are not only soundproof but environmentally friendly.
Aside from wall covers, LV Flooring offer customers unique decorative wall elements, like wall mouldings, Boiserie, and mosaics. Each of these accent pieces is designed to enhance any space, be it in the bathroom, kitchen, living room, hallway, or bedroom. What's more, is the fact that the company provides customers with different wall coverings collections:
Nature Finland
Nature Sweden
Nature Norway
Nature Denmark
Elevation Wild Shadow
Elevation Wild Eclipse
Elevation Shades of Grey
Vintage Ithaca
Vintage Cape Cod
Vintage Brigantine
Vintage Nashua
There is a variety of thicknesses and colour options to ensure that customers can easily find the right wall covering for the intended project. The store also strives to provide all buyers with the necessary information to rightly select such products. Services include online and on-site consultations, as well as demonstrations.
About LV Flooring
LV Flooring is a Canadian Supplier of engineered, laminate, and hardwood flooring products, alongside wall coverings. Situated on Dufferin Street, North York, Ontario, the company also offers hardwood floor refinishing and installation services to property owners. Aside from the best value offered, LV Flooring is known for its exceptional customer service. A team of professionals are available to offer buyers quick and reliable assistance to get the best deal on all products.
Media Contact
Company Name: LV Flooring
Contact Person: Media Relations
Email: Send Email
Phone: 647-728-1111
Address:5050 Dufferin St #101, North York
City: Toronto
State: Ontario M3H 5T5
Country: Canada
Website: https://lvflooring.ca/