Eclat 412 Set To Revolutionize The Cosmetic Industry With New Innovative Products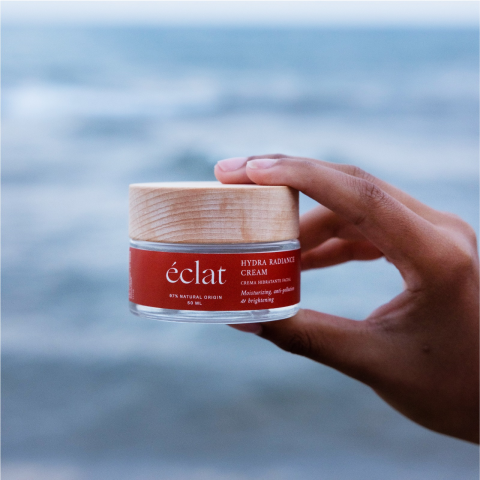 The skincare brand offers a variety of toxic-free, vegan, cruelty-free, sustainable products, including a soap-free facial cleansing gel, facial moisturizer, and an eye contour
Eclat 412 is delighted to announce that people searching for a lasting solution to their skin blemishes and other irritations can happily end their search once they visit its website and utilize any of its new and innovatively formulated cosmetic products.
Put together by a group of dermatologists, trained in the United States and Spain, Eclat 412 is the result of many years of study, research, and experimentation. The creators have decades of experience both in the clinical hospital sector and in private international laboratories, combining their wealth of knowledge with the technological innovations in dermatology to produce green, natural, and healthy cosmetics.
"We are from the Mediterranean. We are inspired by the sea, the sun, culture, and good food. And for that reason, we wanted to transfer to the brand that Mediterranean essence that characterizes us so much through the coordinates of Barcelona 41 N 2 E."
Eclat 412 has currently launched 4 products designed to assist in the maintenance of an effective daily facial routine. They are:
Facial Cleanser Gel – made by combining niacinamide with 95% natural ingredients to produce a delicate soap-free cleansing gel that effectively protects the skin from pollution, regulates sebaceous secretion, reduces pores, and obliterates skin blemishes.

Booster Eye Contour – composed of Revital-Eye with caffeine, pomegranate, green tea extract, and 97% natural ingredients. The booster eye contour effectively reduces bags and dark circles, and creates immediate firmness in the skin, leaving it rejuvenated and deeply hydrated.

Hydra Radiance Cream – is a light, absorbent and nourishing facial moisturizer, composed of Simbright, Hyaluronic Acid, and 97% natural ingredients that provides hydration, luminosity, firmness, and prevents skin blemishes.

Rich Vitamin C Serum – combines Vitamin C, Hyaluronic Acid, and natural extracts such as Jojoba or Burdock, to arm itself with powerful antioxidants that prevent and treat skin aging, as well as the appearance of spots.
As regards its mission, Eclat 412 says they are fully committed to helping people discover and awaken their natural beauty, as well as maintain healthy skin through superior quality all-natural cosmetics.
The ecologically focused brand insists that it prioritizes the maintenance of a green planet above everything else and as such, monitors the entire manufacturing and packaging process of its products to ensure that only sustainable materials like glass and wood are utilized.
Media Contact
Company Name: Eclat 412
Contact Person: Media Relations
Email: Send Email
Country: Spain
Website: http://www.eclat412.com