Jeans4you.shop Unveils Their Much-Awaited 2022 New Collection, Featuring Affordable and Unique Jean Outfits
The clothing company offers high-quality and better prices for their diverse jean styles and sizes
The Jeans4you.shop is pleased to announce the launch of their latest jean collection to their customers worldwide. The new arrivals from Jeans4you.shop promise customers access to unique denim pieces, including baggy cargos, vintage baggy, patchwork women's harem, embroidered ripped, and button-down harem pants, to mention a few. Over the years, jeans have gained worldwide popularity owing to their versatility and practicality. Jeans can be worn in the office, on a picnic, or even to work on the farm. The material also makes a case for ease, as they are durable and can be worn without ironing or regular washes.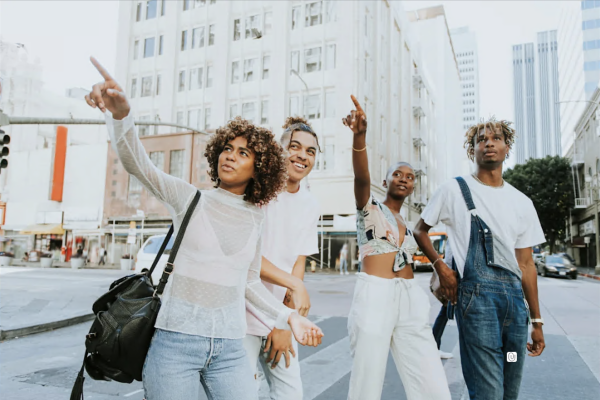 The Jeans4you.shop is a one-stop store and distributor of supreme quality and affordable jeans apparel for men and women of whatever age. The store's rich collection of jeans, jackets, shorts, overalls, jackets, skirts and dresses are made from eco-friendly materials that preserve the environment. The Jeans4you.shop jean items can be compared to wine, which gets better with age as the jeans become more appealing as the color fades and becomes more acceptable.
In addition, when an item is chosen in the Jeans4you.shop digital aisle, all the necessary information about the item is displayed in detail for the customer's consumption. For example, one of the hottest items being snatched off the racks is the Orange Patchwork Baggy Denim Pants. The women's pants are from the 2022 Autumn collection and are comfortable yet trendy as street fashion pieces.
The customer has an idea of the fit of the jeans beyond the display picture as the prevalent features of the Orange Patchwork Baggy Denim Pants are highlighted, such as its high waistline, cotton fabric, diagonal pockets, and rubber feel. Other unique features of the Jeans4you.shop collection are the color, fit, style, waist, closure, material, and pattern listed on the website for the customer's perusal. Each jean item comes in different waist sizes to fast-track purchases.
The Jeans4you.shop prioritizes the customer's time with their seamless and speedy checkout platform, where payments can be made on purchases in the snap of a finger and from the comfort of their homes. The jean outfits are accessible to customers in the United States, Australia, the United Kingdom, and Canada with free delivery and juicy discounts. Customers can also save ten percent on orders over $100.
For more information, please visit https://jeans4you.shop
Women's denim overalls: https://jeans4you.shop/collections/womens-jeans-overalls
Men's denim overalls: https://jeans4you.shop/collections/mens-jeans-overalls
Jeans skirts: https://jeans4you.shop/collections/womens-jeans-skirts
Women's baggy jeans: https://jeans4you.shop/collections/womens-baggy-jeans
Men's biker jeans: https://jeans4you.shop/collections/mens-biker-jeans
About Jeans4you.shop
Jeans4you.shop is an online store promising customers good taste for a reasonable price. The company offers free international shipping and a thirty-day return policy in rare cases where the purchase does not meet the customer's expectations.
Media Contact
Company Name: Jeans4you.shop
Contact Person: Andrius Lebedevas
Email: Send Email
Phone: +1 (302) 281-1155
Country: United States
Website: https://jeans4you.shop