Evolve – A Holistic approach to fitness, lifestyle and business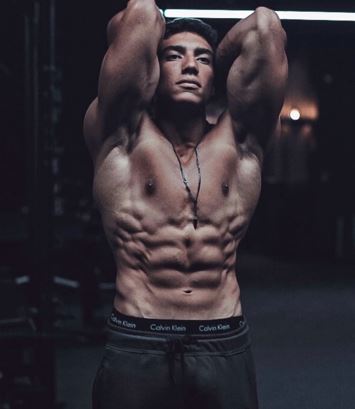 Today's market is full of fast-food chains and yummy options for snacks. Whether you are going out to run some errands or to buy groceries, you always end up eating out or ordering a takeaway. Though these foods are able to momentarily satisfy cravings, you end up gaining weight from the constant overconsumption of fast foods. It gets very difficult to maintain your weight, keep your body toned and at the same time keep on eating foods that you love to eat.
Most of the time, people start doing strict diets in order to keep the weight off and stay in shape, but because of strict dieting and lack of guidance, one ends up craving fast food even more and starts over consuming all over again. In a stressful situation like this, Evolve which is co-founded by Seif El Dawy comes into action and is the perfect option for you to keep your weight off but at the same time enjoy the foods that you love to eat.
About Seif El Dawy
Seif El Dawy is a Fitness YouTuber, Vlogger and Entrepreneur, who teaches everyday people revolutionary methods to get the shredded body of their dreams, all while eating the foods that they love like pizza, donuts and burgers and not spend their life inside the gym. Seif has changed the lives of 100,000+ plus people through Evolve fitness programs, personal training, and free tips on his YouTube channel which has over 95,000 subscribers and is the most popular Fitness Vlog YouTube Channel in the Middle East.
Seif has been in the fitness/entrepreneurship world for a decade and is renowned for having cracked the code to getting the body of your dreams while not making fitness the center of your world, but rather having it falling effortlessly into the background so that you can focus on other key areas of life such as lifestyle, social life and business.
Evolve was the first company in the Middle East to create fitness programs that teach people how to get in shape for life, as opposed to normal "personal coaching" which teaches the consumer nothing.
Following the success of his personal brand and company, he started a supplement company, Evolve Way, the first supplement/lifestyle brand in the Middle East that introduced a whole new flavor and quality to the Egyptian market.
The company sold out on their first day of operating, with a tide of positive reviews from consumers, saying that this was unlike anything they've ever tasted before.
If you want to lose weight, eat the food that you love and grow other areas of your life, you definitely have to follow Seif, his YouTube channel and his company. He provides the most authentic tips and tricks when it comes to living a holistic lifestyle.
Seif El Dawy Social Media Handles:
Instagram: https://www.instagram.com/seifeldawy/
YouTube: https://www.youtube.com/c/EvolveFitnessOfficial/
Website: https://www.evolvefitnessofficial.com/p/tansheef-en
Media Contact
Company Name: Evolve
Contact Person: Seif El Dawy
Email: Send Email
City: Cairo
Country: Egypt
Website: https://www.evolvefitnessofficial.com/