Tyler Carlston of UMortgage Stands Up For Veterans With His Fight Against Predatory Retail Lenders
Passionate mortgage broker, Tyler Carlston, continues to expand his reach across Texas to help veterans and active-duty military members avoid predatory lending practices
Tyler Carlston is a loan originator and mortgage broker with UMortgage of Texas, specializing in helping Veterans and active-duty military members utilize their VA home loan benefit. In a related development, Tyler has continued to expand his scope to reach more clients, enabling them to own homes without being subjected to high-interest rates by leveraging the access to wholesale rates from various lenders.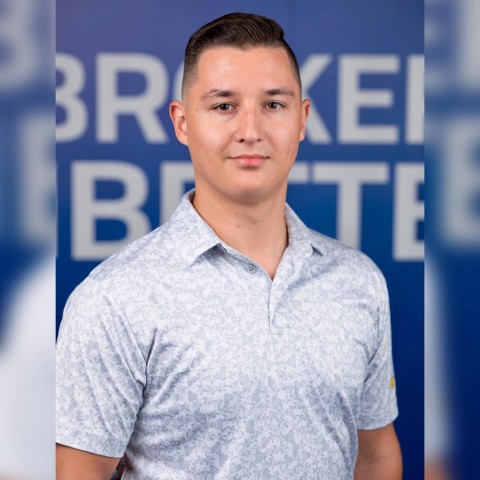 "With my home and the majority of my business being in Military City USA, I take a ton of pride in making sure our nation's heroes get taken care of properly when they are looking to use their VA home loan benefit. I always tell my clients that I have their six and that I am here to serve them. With that being said, the predatory retail lenders in town see a huge opportunity to profit on the backs of these Veterans and they take full advantage. I am here to put them out of business."
Recent studies have revealed that "79% of households headed by vets are owned—compared with 63% of households whose heads have never served in the military." Over the years, several initiatives have been put in place to encourage home ownership among veterans and military personnel, with the Department of Veterans Affairs (VA) offering home loans and grants to help people buy, refinance, or modify their homes. However, a good number of retail mortgage lenders and other financial institutions tend to prey on the relative lack of information to veterans to charge them exorbitant fees and interests. Consequently, Tyler Carlston and the rest of the UMortgage team aim to change this narrative, one veteran at a time, starting from Texas.
UMortgage has built a reputation for getting the best rates in the market, usually 1% cheaper in interest rate compared to a retail mortgage lender or a bank, with a team of experienced and passionate professionals shopping around to deliver an amazing experience to veterans and other categories of clients. The real estate company also runs on a very lean margin with a unique business model that minimizes overheads, ultimately passing on the saving to clients.
Some of the benefits that come with working with Tyler Carlston include low wholesale interest rates, super low fees/closing costs, 21 days or less closings, better support for referral partners, a better chance of winning contracts, and an overall best client experience. The goal is to save veterans from being ripped off by retail lenders while educating real estate agents on better serving their military clients.
For further information about Tyler Carlston and the range of innovative real estate solutions offered, visit – https://umortgage.com/nmls1857360/. UMortgage can also be found across social media, including Facebook and LinkedIn.
About UMortgage
UMortgage is a real estate company that specializes in providing opportunities to create strong communities through financial literacy, support, and advocacy. The homeownership advocates aim to establish relationships of genuine compassion, care, and trust with the people to provide the experience during the mortgage process and beyond.
Media Contact
Company Name: UMortgage of Texas
Contact Person: Tyler Carlston
Email: Send Email
Phone: 512-595-3839
Country: United States
Website: https://umortgage.com/nmls1857360/