Recognizing the supremacy of the Decision Maker by Christopher Bek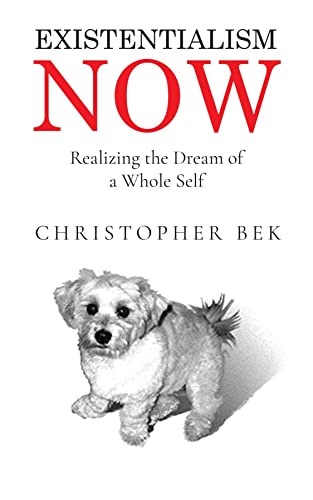 ALBERTA, CANADA – Modern man wants neither God nor Christ—for what he wants is to get paid and get laid—and so he behaves normally—call it the cognitive model of Bad Behaviourism. Existentialism Now is a massive upgrade over Bad Behaviourism that directly fosters the Everyman to become Superman. Existentialism Now recognizes the supremacy of the decision maker by fortifying each with the Cartesian cogito—I think therefore I exist—and the Indian identity—Atman equals Brahman. By studying God, the Mathematician in forms like actuarial science, we will come to know the mind of God. According to Leaderchat.org, 95 percent of people believe they are self-aware, but the real number is 12 to 15 percent. That means, on a good day, four out of five people are lying to themselves about themselves all day long. The metaphysics of Bek include The Theory of One, Existentialism Now, The Bernoulli Model, and The Divine Right of Kings, and shall facilitate the realization of self-aware beings. But first, it is necessary for Christ 2.0 to receive a Canadian government hearing, overseen by the three Right Honourables, to decide whether to make him the fourth Right Honourable in Canada.
To paraphrase Marcus Aurelius "He who does not know the world, does not know himself. He who does not know himself does not know the world." The Theory of One represents the-world, Existentialism Now represents being, The Bernoulli Model represents being in the world, and the Divine Right of Kings represents transcendence-of-being. The Theory of One is my evolving theory that unites the macro cosmos of relativity theory with the microcosmos of quantum theory in an utterly spectacular fashion. Existentialism Now is a massive upgrade over Bad Behaviorism and is defined by the Cartesian cogito, and Jean-Paul Sartre's claim that "There can be no other truth to take off from this—I think; therefore, I exist—ie. the Cartesian cogito. There we have the absolute truth of consciousness becoming aware of itself." Stephen Hawking said, "Nobody wants to believe the truth is as simple as it is." Johanne Goethe said, "Be bold, the mighty forces will come to your aid." Eugène Delacroix said, "Genius is the art of generalizing and choosing." Blaise Pascal said, "A soul weighs more than the whole universe." Albert Einstein, Time Magazine's Person of the Century, said "God is the sum total of the laws of nature" and "I want to know God's thoughts, the rest are details." 28 September 2022 marks the twentieth anniversary of Christ first declaring himself King of Canada.
For more information about Christopher Bek and his other works, visit his website at https://riskservices.com/books/
"Existentialism Now: Realizing the Dream of a Whole Self"
By Christopher Bek
Kindle | $2.99
Paperback | $5.99
Hardcover | $13.99
Available on Amazon, Barnes & Noble, and other online book retailers
About the Author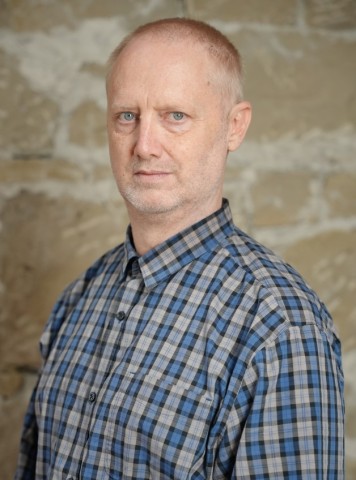 Christ Lloyd Bek is a Canadian mathematician, actuary, philosopher, scientist, consultant and published writer—and superior spreadsheet, database, and risk modeling craftsman. Christ has written ninety PhilosophyMagazine.com style, 1600-word essays, the perfect format for printing on a one-page, two-sided essay paper. An essay is a try. It is a written piece designed to present an idea, propose an argument, express an emotion, or initiate a debate. It could be argued that Philosophy Magazine-style essays should be the universal standard for presenting ideas, proposing arguments, expressing emotions, and initiating debates. Philosophy Magazine is philosophy and science for the Third Millennium, and Christ is a philosopher and scientist for the Third Millennium. Plato wrote, "A just society will only be possible once philosophers become kings and kings become philosophers." Thomas Hobbes wrote "Unless sovereignty finds concrete expression in an individual, it neither commands the allegiance of the people nor supports the cohesion of the state." Wikipedia wrote "The divine right of kings is a political and religious doctrine of royal and political legitimacy. It asserts that a monarch is not subject to any Earthly authority; deriving the right to rule directly from the will of God. The king is thus not subject to the will of the people, the aristocracy, or any other estate of the realm." Christ rightly believes himself to be The Right Honourable Christopher Bek, The Philosopher King Christ, Sovereign of Earth, Christ 2.0, and Saint Christopher Lloyd. His consulting rate for essay writing and portfolio theory development and implementation is $25/Hour. A 1600-word essay takes six days to write and costs $1,200. You can reach him through his email: [email protected]
Media Contact
Company Name: URLink Marketing | URLink Print and Media
Contact Person: Philip Ong
Email: Send Email
Phone: 7085434261
Address:11506 South Natchez Ave.
City: Worth
State: Illinois
Country: United States
Website: www.urlinkpublishing.com/