The Glitter Company Driving Specialty Crafts
Whether you're making crafts with kids or looking to design personalized tumblers, glitter is one of the most attractive and versatile crafting options. Taking their love for glitter to the next level, Lrisy emerged as one of the top 3 glitter supply companies in China, providing crafters with unique colors, textures, and shapes of this much-loved supply.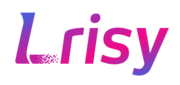 Not Your Average Glitter Store
For Lrisy, it's not about being another company that gives people cheap, cookie-cutter glitter. If there was ever a craft-level glitter store, this is it. When you imagine glitter, you probably think of the small pieces of single-color polyester, right? Well, that's just the tip of the iceberg when it comes to this fun crafting piece.
Customers that choose Lrisy quickly find that there are various sizes, shapes, colors, blends, and utilizations available for their needs. After all, if you're going to make art, you should use products that make an impression.
Growing all the Time
Perhaps the most intriguing aspect of Lrisy is that the company never rests on their laurels. The company releases new glitter colors, shapes, and sizes of glitter all the time. You can check their site like other connoisseurs and find new blends all the time that will give you great options for all of your design and makeup needs.
Fulfilling Unique Needs
Lrisy has become a global leader in glitter supply as they have developed and sold over 1,000 unique colors, 300 shapes, and more mixed products than they could list. Customers come to this company when they need both the ordinary and extraordinary such as the beautiful "Fairy Light Glitter". This beautiful blend of larger and smaller pieces of glitter and other materials provides colors and textures that makes body art stand out far more than typical glitter.
Along with Lrisy's beautiful display of blends, they are known for providing glitter for all occasions. Their site lists glitter according to project and customer need such as glitter for fishing lures, makeup, tumblers, cars and boats, and many more. The various colors and sizes of the glitter available on the site will satisfy even the most demanding customers' needs.
With another Halloween season coming shortly and the inside months of winter on its heels, it is a good idea to see what Lrisy has to offer. Their glitter products will make decorations and makeup 'pop' and give you some insight into how many ways glitter can be effectively utilized.
Media Contact
Company Name: Hongsenhui Trading Co., LTD
Contact Person: Chris Lee
Email: Send Email
Country: China
Website: https://www.lrisy.com/