9 Errors Brooklyn Remodeling Buyers Make, Swears Picasso Expert Renovations

Picasso Expert Renovations suggests using this 9-error checklist to protect your family from a remodeling nightmare
Brooklyn, United States – Dec 13th, 2019 – Gut renovation contractors are in hot demand these days in Brooklyn. The problem is, according to George at Picasso Expert Renovations, there are many ways a local contractor can break their client's budget and turn a renovations project into a nightmare.
Picasso Expert Renovations has compiled a nine-point checklist that's geared to protect the renovations consumer. It's assumed that the construction company is properly licensed and bonded. The following is a brief version of the checklist. An expanded, more detailed checklist can be found on Picasso's homepage.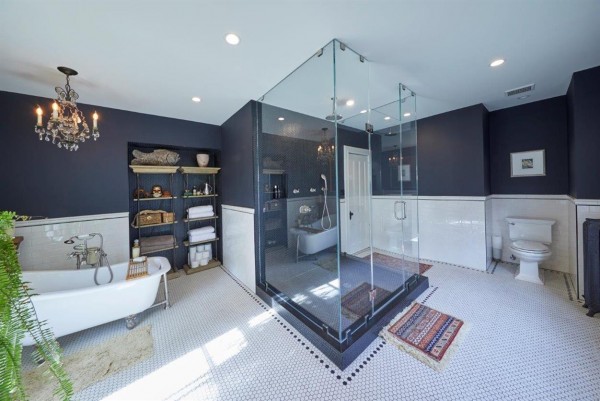 Opting for the Lowest Bid: George asks, "Would you hire the cheapest brain surgeon in town to operate on a member of your family?"
No Written Contract: George suggests, "There should be a detailed scope of the work, including starting and completion dates, how changes in work orders will be handled and a specific payment schedule that's tied to the completions of the various stages of work."
Too Big of a Down Payment: George states, "If a company needs a large down payment this should be a warning sign that there are some problems."
No Guarantee: George says, "Ask about the guarantee and is it in writing?"
Not Taking Time to Check References: Questions George asks, "Did the contractor keep to the contract schedule and terms? Would you hire him again? Did the contractor willingly make necessary corrections?"
Not Knowing What You Want: George likes to say, "If you don't know what you want, you may not like what you get. You don't have to know every detail, but you should be familiar with the broad scope of the project."
Not Insisting on Lien Wavers: George says, "You don't want to pay the final remodeling bill and the leave yourself liable for payments to subcontractors."
Not Asking About How They Work: George suggests, "Ask them what time they start, how do they protect the carpets and home and how the trash & debris is handled."
Not Asking Questions About Similar Work Such as Yours: George says, "Ask the contractor to discuss similar projects he has worked. Make sure to ask him about problems he may have encountered and the steps he has since taken to avoid those problems."

About Picasso Expert Renovations
Picasso Expert Renovations of Brooklyn, N.Y. offers specialized gut renovations and home remodeling. We help Brooklyn citizens avoid unnecessary stress during their project by providing an honest, speedy and fair deal.
Media Contact
Company Name: Picasso Expert Renovations
Contact Person: Allison
Email: Send Email
Address:21 Bay Ridge Pkwy
City: Brooklyn
State: NY 11209
Country: United States
Website: https://picassonyc.com/