Ares Knight Packs Plenty of Game on First Studio EP, 'Royale'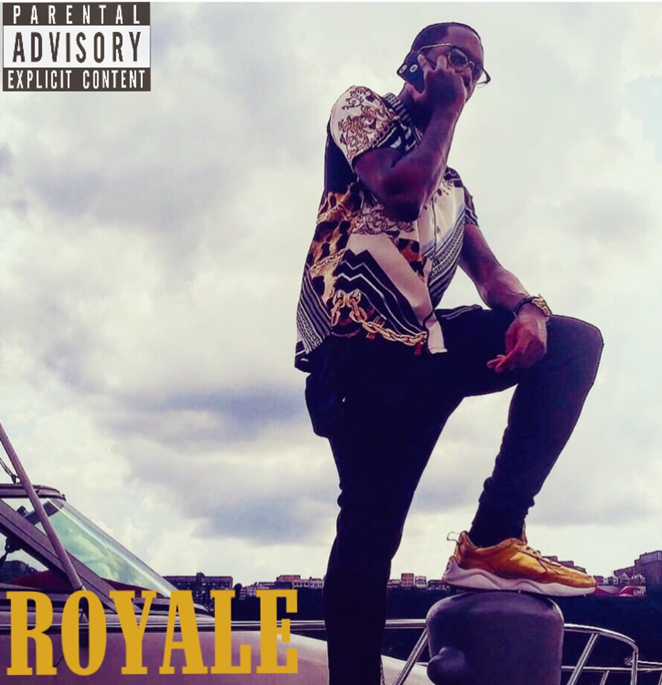 "Pittsburgh n*gga got it locked like a dred." – Ares Knight
Pittsburgh, PA rep Ares Knight's work shines in its ability to stay relevant, versatile and true to self, while laying down potent vibes we all can cruise to. His first studio EP, 'Royale' is no different. Coming with chill production and plenty of game in the same vein as Curren$y, Payroll Giovanni and Larry June's playalistic lifestyle flows, listen as Ares Knight touches on the hustle and visions of going down as one of the greatest to ever do it.
Royale's potent intro, "No Problem", sets the tone for the rest of the Nightfall Records/S.L.I.E Recordings release as Ares Knight pours out plenty of game, giving listeners a firsthand view into his mind over 6 tracks of smooth grooves. Whether he's laying down resonate lines or stylishly delivering vivid pictures over equally lavish production, Ares Knight's confidence and skill on the mic is immediately apparent as soon as play is pressed. Where most artists shy away from speaking their truth in favor of clout chasing and padding their pockets, Ares Knight remains true to self, attacking every track with skill, style, and charisma reserved for only the most reserved emcees.
Hailing from the same city as Mac Miller, Wiz Khalifa and Chevy Woods, Ares Knight is poised to follow in greatness' footsteps with an unwavering commitment to excellence and professionalism that can't be matched. In an industry where most rappers play follow the leader, offering nothing new or original to the game, Ares Knight comes through like a breath of fresh air. No gimmicks. No clout chasing. No mumble. Just good music to count up to.
Check for "Royale" and get a glimpse of the game's future: Ares Knight.
About Ares Knight
Born and raised in Pittsburgh, PA, Knight fell heavily into Hip Hop music after the death of his Father at only the age of six. In 2003, Knight began being raised between Pittsburgh and Eastern North Carolina, connecting him between both regions as well as inspiring his sounds. "The south put me into the southern and west coast styles of music," said Knight in a Podcast interview with Jeff Jones. "AK" released his first studio EP "Royale" on August 13th under Pittsburgh Label, Nightfall Records & his own sub label, S.L.I.M.E Recordings.
Listen: open.spotify.com/album/10LZJ5Xrw?si=KZAlcQ5bMdCWnLg
Media Contact
Company Name: S.L.I.E. Recordings
Contact Person: Geneva Harvell
Email: Send Email
Address:1330 Ingham Street
City: Pittsburgh
State: PA, 15212
Country: United States
Website: open.spotify.com/album/10LZJ5Xrw?si=KZAlcQ5bMdCWnLg