Michael H. Forde Teaches How To Overcome Obstacles In New Book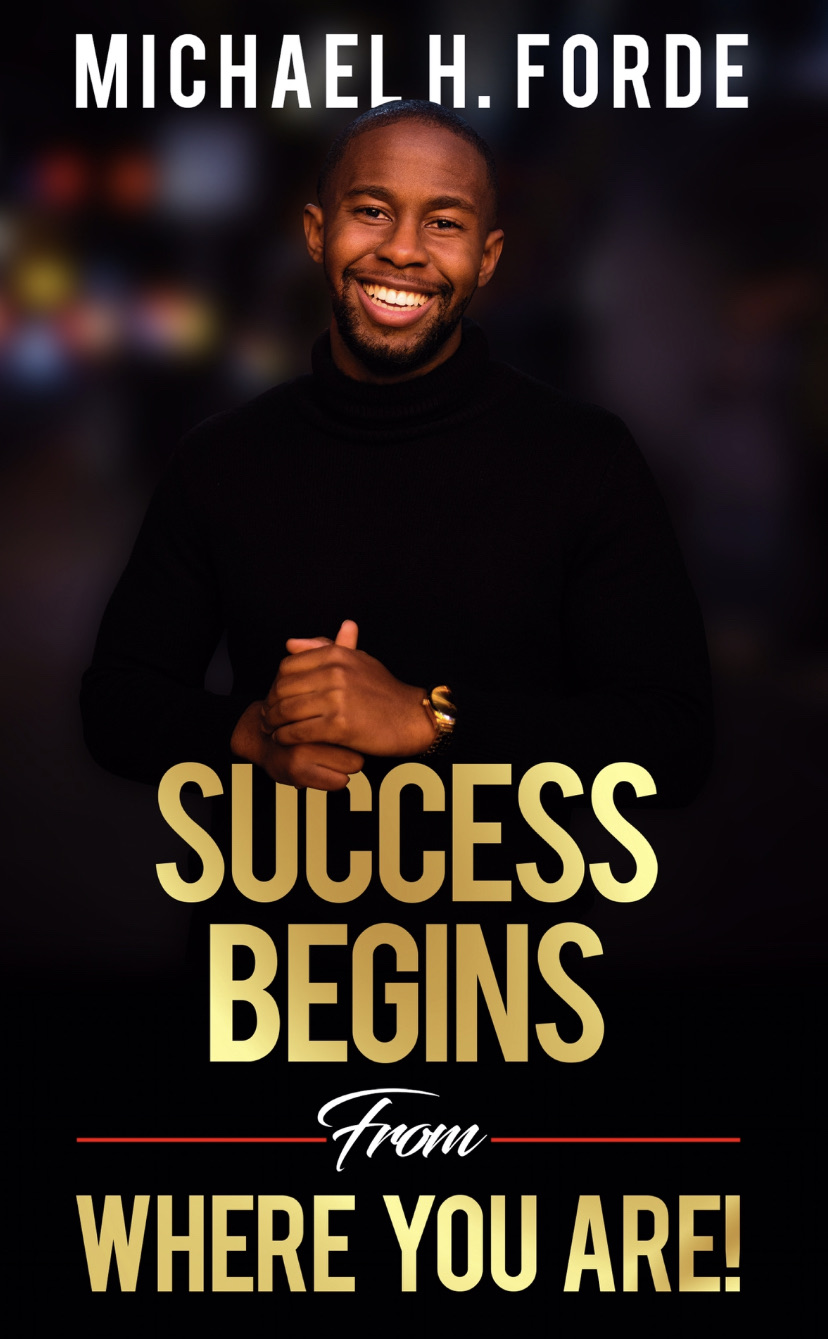 Helping people overcome obstacles and reach success is an important goal for Michael H. Forde, author of the new book, "Success Begins From Where You Are!"
As an author, entrepreneur, motivational speaker, and public health professional, Forde wants people to know the power of their limitless potential and discussed the reason behind writing his book.
"I wrote this book in an effort to share with people simple principles that would guide them to success, no matter their goal. For a long time, I struggled with the ideas of what it meant to be successful. Did it mean owning a mansion? Buying a luxury car? Perhaps even being a millionaire? That's when it dawned on me – success does not have to be limited to financial gain nor spending. Success can be as simple as losing ten pounds, learning a new skill, or facing your greatest fear. However, the way in which we accomplish those goals is what can sometimes hold us back from reaching our true potential. For me, the lack of time management and holding negative people around in my life were two of my greatest barriers to success. Somehow, what was common sense was not common practice; I indulged in holding on to the strings that held me back. Through my personal mistakes and failure, I have learned some of the top ways that can help anyone reach their goal, no matter how big or how small."
Michael views life as a tool used to bring value to the lives of others. Through online and offline networking, Michael H. Forde reaches large audiences by providing motivational and encouraging messages.
You can get Michael H. Forde's book, "Success Begins From Where You Are!" on Amazon.com and visit him at www.instagram.com/michaelhforde for more motivational content.
Media Contact
Company Name: Success Begins From Where You Are!
Contact Person: Michael H. Forde, Author
Email: Send Email
Country: United States
Website: www.instagram.com/michaelhforde