Singer-songwriter and Screenwriter Pennan Brae talks about his futuristic new album 'The Astronot: Gravity'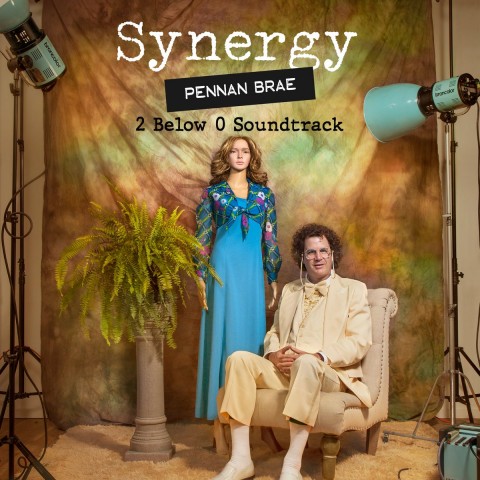 The cover of Pennan Brae's new album 'The Astronot: Gravity' features an astronaut in space, flying in zero gravity, just like the artist imagined it to be. As someone who is utterly fascinated by everything about space, the Solar System, and galaxies, Pennan Brae has created an artistic universe of his own to give his imaginations an audio and visual form with the help of his music and films like 'The Astronot' released in 2019 on Prime Video. His new album features 8 distinct songs, showing Pennan's versatility as an artist, including rhythms and beats that paint a blurred picture of the universe, like a glimpse into the mind of the artist.
Interviewer: What was the moment in your life you decided to be a music artist?
Pennan Brae: When I wrote my first song at 18, the feeling hit me so hard that this is what I wanted to do because I enjoyed it so much.
Interviewer: Tell us about your best work so far both as a singer and screenwriter.
Pennan Brae: As a singer, I really like 'Crashland' & 'Walk With Me' from 'The Astronot: Gravity' album. The lead singles feature legendary drummer Steve Ferrone (Tom Petty & The Heartbreakers, Eric Clapton) & INXS bassist Garry Gary Beers. It was an honour to work with them as they're both childhood heroes. Steve added his unique percussive arrangement on 'Walk With Me' & Garry's bass playing on 'Crashland' is sublime. On a personal note, 'Crashland' is special as I co-wrote it with Grammy-nominated composer Eric Alexandrakis. 'Strut', the 3rd single on the album, has a deep groove & is a tasty track. The Rolling Stones are my heroes & I love Keith Richards' guitar playing; this song aims to move in that direction. Lastly, my new single, 'Synergy', is fun as it's stripped-down rock & roll.
As a screenwriter, I like both 'The Astronot' & '2 Below 0', which are a pair of independent films I've released. They're historical in nature, with 'The Astronot' taking place in the 1960s & '2 Below 0' in the '70s. The space-themed Astronot is quite cinematic & its subsequent soundtrack reflects that. The winter-themed '2 Below 0' is stripped down & raw on screen & the music reflects that.
Interviewer: Tell us about your latest album 'The Astronot: Gravity'.
Pennan Brae: I really enjoyed working with producer Kirk Kelsey on the original Astronot Soundtrack & sought to do a sequel together. One of Kirk's talents is creating beautiful & unique remixes of songs. We took the 3 lead singles ('Walk With Me', 'Crashland' & 'Strut') & created remixes on 'Gravity'. Kirk transformed 'Strut' into 'Strut-1980s' in which Eric Alexandrakis played drums. Our goal was to create a track that transported the listener to the Eighties. Following the song's completion, I drove to Oregon & shot a music video with director Tim Cash. It incorporates '80s visual elements such as fashion, colour & theme. Additionally, Kirk made club & dance mixes of 'Walk With Me' & 'Crashland' which were a fresh take on the original rock tracks.
Interviewer: Describe your musical journey so far.
Pennan Brae: I took piano lessons as a child & played popular songs on sheet music as a teenager. When I began writing, I headed into the studio & began recording. Music videos bit me after my 3rd album & I became addicted to the process. I find the marriage of music & film a beautiful union. After making 20 music videos, I sought to tell a longer story & dove into screenwriting. 'The Astronot' & '2 Below 0' are the results.
Interviewer: What is your approach and creative thought process while creating a song?
Pennan Brae: I just like to sit down, begin playing & see if anything comes along. With guitar, I enjoy playing to a drum beat to see if any riffs arise. On piano, I enjoy sitting & playing independently. Sometimes a melody or lyric might pop in my head & the main challenge is getting it down on tape before time or distraction detracts from the original spark!
Interviewer: What are your goals and dreams as a music artist?
Pennan Brae: I'd just like to make nice, quality art that people enjoy. That they could dance, groove & move to at home or in concert.
Interviewer: What other projects are you currently working on?
Pennan Brae: My new single 'Synergy' is streaming on Spotify, Apple & Amazon Music along with the full length album '2 Below 0'. The lyric music video for 'Synergy' is playing on YouTube, along with 20 music videos & film trailers for 'The Astronot' & '2 Below 0'. I have a screenplay ready to film when the timing's right. That story takes place in the 1980s & is an era I haven't yet filmed, so I think it will be really fun.
Media Contact
Company Name: Celluloid FM
Contact Person: Pennan Brae
Email: Send Email
Country: United States
Website: pennanbrae.com