Meet Chad Bartlett, the Quintessential Real Estate Investor

Sanford, NC – July 18, 2020 – Real estate investor and mentor, Chad Bartlett has launched a real estate investment and education company known as Remote Roadmap where he will be teaching people how to invest in real estate with no money down and no credit. With the launch of the company, people will be able to learn how to invest in real estate the correct and most profitable way.
Chad started Real Estate Investment in 2011. He started his real estate career while working long hours as an auto mechanic living in Alaska. Back then, it was tough because he was struggling to find a way to quit the 9-5 life so he could spend more time with his growing family. Realizing he had replaced his mechanic's job for a real estate job, Chad knows that he will be left with little cash, so he was interested in the 'no money down' strategies of the real estate. Chad absorbed every bit of information he could find on the subject and started the journey fully.
"Right now, the best strategy is a no money down investing strategy called real estate wholesaling. I teach people how they can do this in their living room or across the globe. This strategy is perfect in the COVID-19 era, as you never have to leave your house," said Chad Bartlett, Remote Roadmap onwer.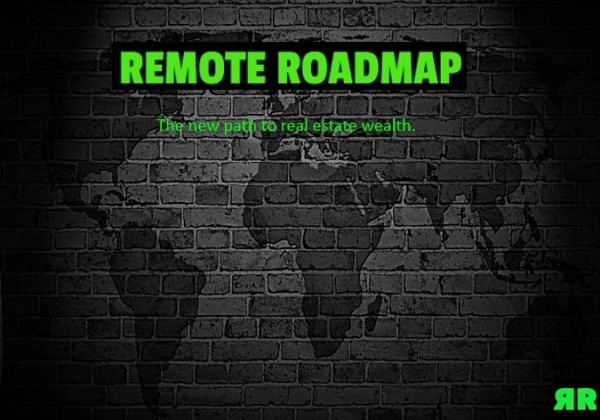 Chad took what he had learned and combine it with what he learned from others to develop a system for real estate investment that would produce as much income as possible, avoiding pitfalls that are associated with investing in real estate. He now decided to put systems in place in order to automate his business so that he could truly have freedom. Chad began to see some pretty amazing results and he is committed to helping other people live the freedom life he is currently living.
Chad is focused on using his real estate investment and education company, Remote Roadmap to teach average people to become wealthy in real estate with simple, time-tested methods as well as real action steps that work in every market. His passion is to show others how they can be truly free to do what they love with the people they love. Beneficiaries will be shocked at how simple the business is, once they're shown the right steps to take, something many self-acclaimed real estate gurus fail to teach.
If you want to learn how to enjoy a life of abundance through intelligent real estate investing that will guarantee financial independence, do not hesitate to visit Remote Roadmap.
For more information about Remote Roadmap, please visit www.remoteroadmap.com.
About Chad Bartlett
Chad Bartlett is a world traveler and the owner of Remote Roadmap, the real estate investment education company obsessed with helping investors of any background and experience learn how to invest in United Stated real estate from anywhere in the world.
Media Contact
Company Name: Remote Roadmap
Contact Person: Chad Bartlett
Email: Send Email
Phone: 913-788-6090
Address:500 Westover dr #12759
City: Sanford
State: NC 27330
Country: United States
Website: www.remoteroadmap.com