Eloisa Torres of Alliance Bay Realty reveals the local market conditions in the real estate industry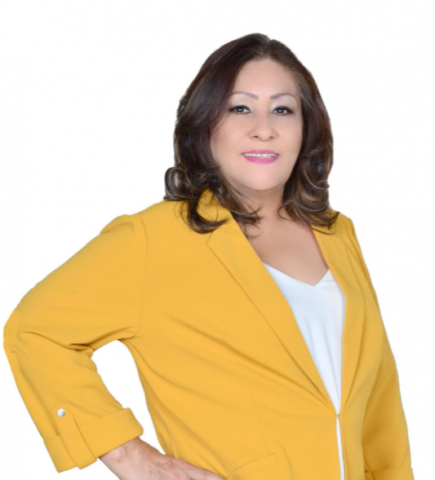 How many homes are currently on the market now:
Currently in Hayward we have 96 detached homes, about 5% increase compared to last year but still low inventory
How many homes were on the market this time last year:
In Hayward, this time last year were 91 detached homes
Are you in a buyers or sellers' market: Low Inventory, definite a sellers market
What is the lowest interest rate that you have seen this year:
2.281% — the lowest in Jan. 27, 2021
What makes your service different that other agents in town: I operate my business from a serving before selling prospective, always grateful for the opportunity to serve and create relationships where any client I work with feels like they're my friend.
In your opinion, how does the current market compare to last year? (Slower, Faster, Same)
The current market is a bit faster compare to last year, since lockdowns are no longer in place we see more traditional open houses and with the implementation of vaccinations buyers feel safer going out to see houses and doing things.
CUSTOM INFO ABOUT YOUR MARKET
The Bay Area is a very hot market, In Hayward we have average list price of $980,000's. Any listing if price right receives anaverage of 14 offers about 13 days on market, and $70 to over $150+ over asking price and everything is "As Is Sale" the pandemic has definitely changed the market, now homes are not just the place where we live but also where we work, that's why buyers are willing to pay way more now days.
ABOUT ELOISA TORRES
Eloisa was raised in Michoacán Mexico with 7 siblings. As a child, Eloisa had aspirations of being Journalists. Never in a million years did she think she'd stumble into the real estate industry, but you can't always predict where or when you'll discover what you're meant to do in life.
Eloisa got into the real estate industry in 2001. Shortly after she got divorced, her ex-husband fell behind with payments on the mortgage she called the real estate agent who had helped her buy it to guide her how to save her house, he gave her that advise to let it go into foreclosure
She realized it was the worst advice she could have received because her real estate agent was interested in selling, not serving. That's when she set out to get her real estate license to serve not just sell, to always put her client's interest before hers, to strive for excellence for her clients, to change the way real estate is being done and how agents are looked at. because she believes in homeownership.
Eloisa lives in Hayward with her husband, her youngest daughter, and their two huskies. In her free time, she enjoys watching the sunset, going out with her friends for hiking, eat or for happy hour. her favorite spare time with her husband is fishing while she watches the sunset enjoying red wine.
Media Contact
Company Name: Alliance Bay Realty
Contact Person: Eloisa Torres
Email: Send Email
Phone: (510) 331-1458
Address:37600 Central Court Suite 264
City: Newark
State: CA 94560
Country: United States
Website: www.eloisatorressellshomes.com