Rsontech Launches An Exclusive Ebook That Teaches The Secret On How To Not Get Duped By Shady TechSupport Companies
The comprehensive guide will help laptop and PC users in America save the money often wasted on IT services.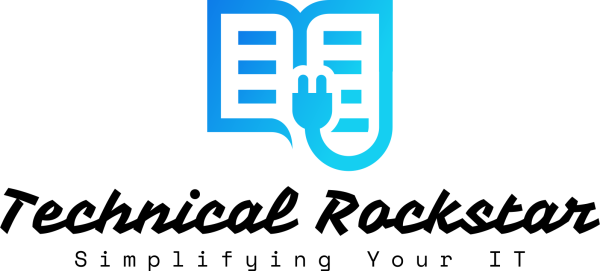 Most home systems are flawed with security errors that keep piling upon them until they become a major problem. This often leaves users rushing to their nearest IT centers, which often charge a huge amount of money. Technical Rockstar is offering a free IT guide to help users address their security and privacy concerns with confidence while saving money, time, and effort.
This book is mostly targeted toward people who would like to manage their own IT issues. Often, unsuspecting users are duped out of their hard-earned money and end up buying AMC services for IT support as their systems are compromised due to malware attacks and adware. These shady tech support companies often take advantage of the naiveness of the users and charge them 100s or 1000s of dollars for even a simple cookie cleaning service.
Talking to the media one of the readers of "Technical Rockstar" ebook was quoted saying "I was blown away by the depth of technical knowledge this ebook provides without using any complicated jargons that common person like me cannot understand. By following the suggestions in the book, I was able to save hundreds of dollars that I was spending on unwanted tech services that truth to be told, anybody cna handle for himself if he can read this amazing book."
Watch The Explainer Video: https://www.youtube.com/watch?v=eVOldXPckAg
This wonderful guide, "Technical Rockstar" will give its readers who often feel that their online activities are being monitored, a brief overview of securing their privacy so that they are no longer bothered by those annoying popups and trackers.
It also introduces users to the ways of conducting periodic inspections, as every system requires a tune-up every week, especially when a system processes millions of computations on any given day. Implementing the procedures described in this detailed guide will help the user's laptop run without any interruptions and make it feel like a new PC.
Now, users can learn all about implementing the right malware or virus protection software that can save them from a disaster. Often, choosing the right software compatible with a system's requirements is tough, which is why this guide, in very simple ways, helps users understand the threats so they can make an informed decision.
This ebook has so far helped secure over 2500 systems and quarantined over 10,000 viruses and counting.
A free copy of the ebook can be downloaded from: https://techsupport.rsontech.com/home
Media Contact
Company Name: Rsontech LLC
Contact Person: Robin
Email: Send Email
Country: United States
Website: rsontech.com