MABY Officially Launches To Connect Customers With Local Nail Salons Across the US
Online nail salons directory, MABY, announces its official launch with listings of businesses in different parts of the United States to connect customers with service providers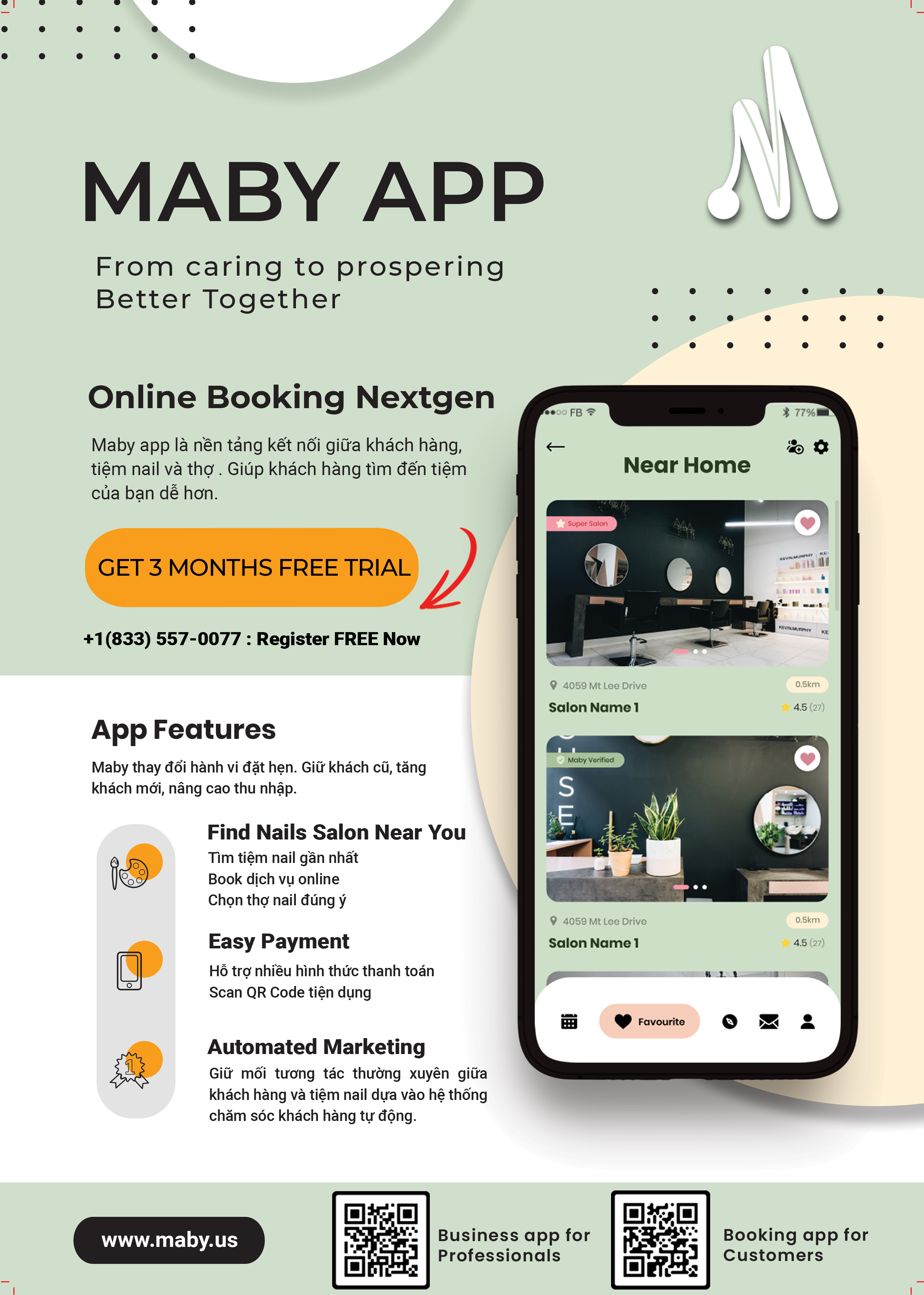 It is undoubtedly good times for nail salons and their customers across the United States as MABY officially launches to bridge the gap between the two parties. MABY is created as a user-friendly online directory to list nail salon near me in different parts of the US, making it a lot easier for customers to beautify their nails.
According to a report released by Marketdata LLC, one of the leading independent market research publishers, the nail salons industry in the US reached a value of $8 billion (actually $17.3 billion when counting sole proprietor nail technicians not working in a retail facility), with nearly 28,000 small businesses in the market. The report also projected the market to continue growing thanks to increasing demand from customers across the country. Despite the amazing figures from the nail salon industry, customers still find it difficult to locate the nearest service provider. However, MABY aims to change this narrative while creating a win-win scenario for both customers and nail salons.
MABY is offering an all-inclusive experience to customers by suggesting the nearest nail salon to help them save time and make the most suitable choices without having to break the bank. Additionally, the platform helps customers to filter the right salon for their specific needs based on reviews, customer feedback, price, and other relevant fields. The online platform and app also enable customers to find and book an appointment with their preferred salon, irrespective of the location or time, with an effective booking management system to remind them of the date.
In addition to meeting the varying needs of customers, MABY also creates an avenue for nail salons to connect with their target audience with relative ease. Nail salons can create a portfolio for customers to compare and make inquiries, with the nail salon software designed to help businesses thrive.
For further information about MABY and the thousands of nail salons listed on the platform, visit – https://maby.us/.
Media Contact
Company Name: MABY
Contact Person: Trinh Thanh
Email: Send Email
Country: United States
Website: https://maby.us/