Values Based Leadership for Financial Services Professionals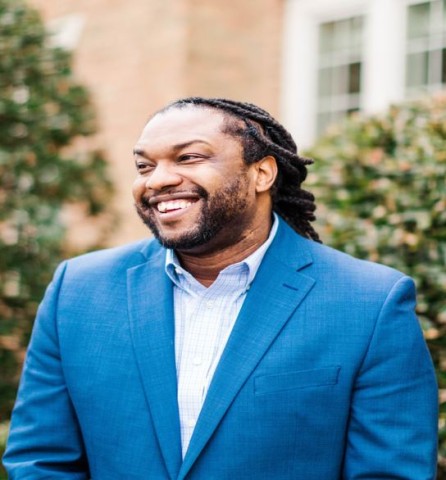 Jerome Myers is a widely respected entrepreneur and business coach making huge waves especially in the financial services industry coaching wealth advisors/managers, financial advisors in the US.
Jerome lives and breathes values-based leadership and is an inspiration to many.
"For most of us leadership development is a product of our exposure to other people who we have followed. Most of us haven't spent any time intentionally working to improve our natural abilities or finding something outside of what others have modelled for us. Proximity to great leaders is a rare occurrence and when you have the opportunity to experience someone who embodies these skills you may reject it because it is so different from the status quo.
"Many leaders challenge those around them to leave their comfort zones and become the person they were placed on this planet to be. For the majority of the world this is extremely uncomfortable. This usually triggers one of three reactions
– Pretend they are onboard and then fade away
– Openly rebel against the new leader's guidance
– Take advantage of having someone to follow and embark on the new journey
"Think about the last time someone showed up in your life and inspired you to do something that you wouldn't normally do.
"Who was it?
"What made you feel compelled to take action when being comfortable was the easier choice?
"Do you want to be able to give that feeling to others?
"Chances are you read the last question and paused because you asked whether you could impact someone like that.
"I know I did.
"Even though I was a captain of most of my sports teams and president of many extracurricular activities in schools I questioned my ability to lead when I got into the workplace. I ran from titled leader to titled leader hoping to find the secret to becoming an executive. The age old "do a great job in the job you are in came up time and time again."
"I knew this was part of the answer, but I know it wasn't the whole thing. As time passed, I realized that all the people who were in the jobs I wanted had one thing in common. They all lived amazing lives inside and outside of work and they had the ability to influence everyone who had the opportunity to spend time with them.
"The question most will ask at this juncture is well is this something everyone can master?
"I mean really… Is this art or science?
"In true consultant fashion the answer is "It depends."
"As you flip through the pages of most leadership books, they promise to explore the science of leadership in financial services and illuminate the repeatable steps every values-based leader can use to improve their personal performance and grow their organization to the next level.
"I tried to slip that one by you, but I know you saw "values-based" and raised your eyebrow. In a world where so many in our industry are being scrutinized on whether or not we are adding value to the process of creating financial security our values are more important than ever. Not that we have values but that we live by them and use them to guide our interactions with our clients. For some of our colleagues they show up to make fee. This is the holy grail for them and the thought of being a fiduciary is a joke for them.
"You are reading this article because that's not you. You've committed to doing what is best for your clients regardless of the financial benefit to you. Being a fiduciary is not just about money management – for you it is a way of life. Depending on where you work this may be frowned upon. People may openly criticize you for how you run your practice and handle your customers. I see this all the time as a coach for wealth managers/advisors.
"It may feel like you are on an island, and you need to hide this from others because you are worried about being ridiculed by the old guard. I'm here to tell you that you don't have to do that anymore. Values based leadership in financial services is on the rise and you are part of the revolution of an industry."
Media Contact
Company Name: Jeromemyers
Contact Person: Media Relations
Email: Send Email
Country: United States
Website: www.jeromemyers.co