The Favvosee Tattoo Machine Kit Has Received Unanimous Praise from Customers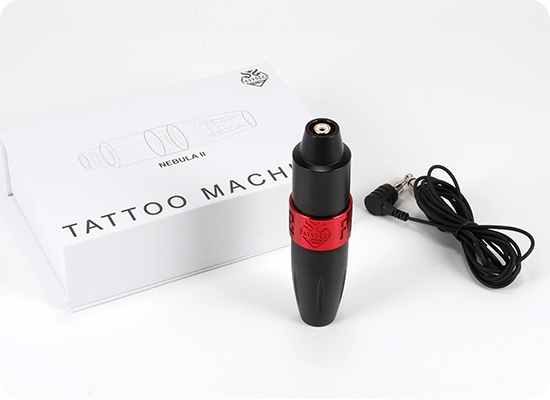 Beginning in 2022, Favvosee has launched a tattoo starter kit: Favvosee Nebula 2 Hybrid Rotary Portable Tattoo Kit. This tattoo beginner set is specially designed for beginners, in addition to favvosee's best selling Nebula 2 Hybrid Rotary Portable Tattoo machine, there are some other accessories to meet the needs of beginners, including:
1. Mix Tattoo Needles * 20pcs (1003RL/1205RL/1207RM/1009M1 five each)
2. 5ml Premium Tattoo Ink * 7pcs & 30ml Premium Tattoo Ink (True Black) * 1pc
3. Multi-function Mini Digital Display Power Supply * 1pc
4. Foot Pedal * 1pc
5. Nonslip Handle Bandage * 2pcs (2.5x450cm) Large Nitrile Gloves *1pc
6. Small Thickening Tattoo Practice Skin * 1pc
7. Transfer Paper * 5pcs
8. Ink Cup Mixed Size with Base(Large, Medium, Small) * 30pcs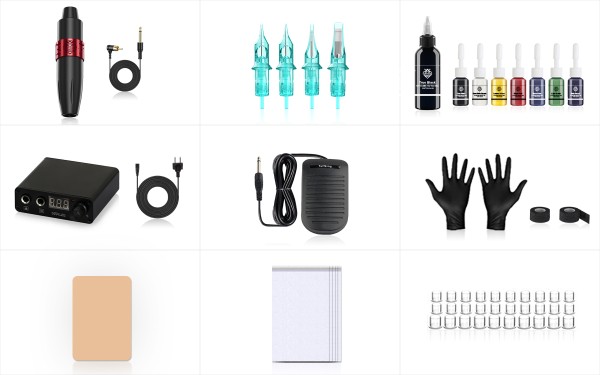 Favvosee Nebula 2 Hybrid Rotary Portable Tattoo Kit has been popular with many tattoo beginners since its launch. This tattoo beginner kit contains a lot of accessories, one purchase can include a lot of required equipment, no additional purchases are required, and it is much more convenient for tattoo beginners. Moreover, the accessories and quantity included in this beginner tattoo kit are enough for tattoo beginners to complete the initial tattoo practice.
Favvosee's client, Richard Charles, now a tattoo apprentice, gave Favvosee feedback: "I love the kit, there are so many accessories that I don't need to buy extra. And the quality of the accessories is very good. Well, I didn't have any quality problems in the process of using it to practice. Now that I am a tattoo apprentice, if I recommend a kit to anyone who wants to learn to tattoo, I would recommend the Favvosee Nebula 2 Hybrid Rotary Portable Tattoo Kit, You will never regret it.In addition, Favvosee will have a Halloween sale from October 1st to October 31st with up to 15% off, if you need it, you can place your order during the Halloween event!"
About Favvosee
Favvosee is one of the leading suppliers of tattoo supplies and equipment. Tattoo machines, tattoo kits, needles, tattoo inks, and other tattoo equipment are available from Favvosee. Each Favvosee product is made with the highest quality materials, has a mature production process, is free of harmful substances, and guarantees quality performance. Through competitive prices and superior quality, Favvosee is committed to providing exceptional customer service satisfaction to everyone.
Media Contact
Company Name: FAVVOSEE
Contact Person: Wendy
Email: Send Email
Phone: (646) 541-6490
Country: United States
Website: https://favvosee.com/