BEYOND BREEZE launches improved Space Heater for the perfect warmth during chilly days
BEYOND BREEZE, a leading home gadget company that helps its clients enjoy a genuine, comfortable life, is introducing its latest product, the Space Heater, a 1500-Watt Ceramic Oscillating Portable Electric Heater.
One may need a space heater to offset the chill in a drafty room or to give the home's heating system a little boost. The best space heaters provide warmth and keep the user toasty during chilly days while not wasting excess energy.
At its core, a space heater, as so profoundly built by BEYOND BREEZE, should function efficiently without making too much noise in the process. And, with energy prices on the rise, users also want a model which doesn't cost an arm and a leg to run or heat more space than necessary, and that includes wasting energy heating the floor itself—all qualities present in BEYOND BREEZE's space heater.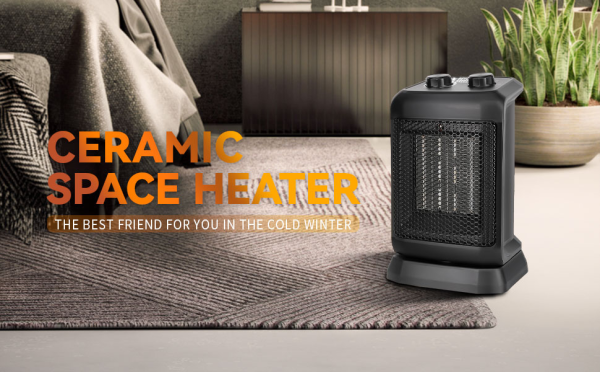 One of the profound features of BEYOND BREEZE's space heater is its safety protection. It was designed with an automatic overheat system that will shut the small space heater off when the parts of the heater overheat. This is complemented by a TIP-OVER switch that will shut off the PTC space heater when tipped forward or backward.
BEYOND BREEZE's indoor space heater is equipped with three adjustable power levels from fan-only to 1500W, providing targeted heating to meet your needs. Turn the thermostat fully clockwise so the fan will run continuously. It's also fitted with a power indicator light so the user can know when it's plugged in at a glance.
Speaking about their products, the CEO of BEYOND BREEZE said: "Our portable electric heater is equipped with an automatic overheat protection device located inside the body of the heater. If a small space heater gets too hot for any reason, the automatic overheat-protect device will turn the heater off. Unplug the power cord, wait 3-5 minutes, and turn it back on."
BEYOND BREEZE's Space Heater has elicited rave reviews from its users. "Its compactness and portability were major talking points. "After my old space heater died, I began looking for a new one, and I am so happy with this purchase! My dog likes to sit in front of the heater (supervised), but if it got knocked over with my old heater, it wouldn't automatically turn off. I love the safety features, the portability, and the different heat settings that this one has! It's perfect for my bedroom, office, and wherever I need heat," declared an excited and satisfied user.
For an in-depth look at the BEYOND BREEZE Space Heater, check out the company's amazon page.
Media Contact
Company Name: BEYOND BREEZE
Contact Person: Zoe
Email: Send Email
Country: China
Website: https://www.amazon.com/beyondbreeze