Users Buying More Cars and Laptops on Loozap In Spite of Africa's Inflation
The free ads platform reveals its top 10 selling items in 2022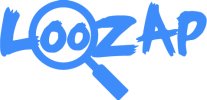 Two years later, some of the largest economies of the world are still struggling to recover from the effect of the COVID 19 pandemic. GDP growth has decelerated sharply in some economies while others are already experiencing a negative turn in 2022. This has opened the door to double digits inflation in many countries as several companies and industries try to raise their head above the water.
Fortunately for the leading online ads company, Loozap, this is not the story. In spite of the apparent inflation in Africa where the company has a strong presence, Loozap is recording an all time high in ads listings and also sales. More small businesses are turning to Loozap to reach their target audience as the platform records a staggering number of ads listings to the tune of 60 million.
As the third quarter of the year grinds to a halt, Loozap has revealed that a good percentage of its 4 million monthly visitors are buying cars and laptops daily on the platform among other items. With an inventory of over 20 million cars for sale on the platform, this is not shocking as the platform also boasts of a wide range that caters to the needs and budget of every user who visits the platform.
Alongside cars, here are the top 10 selling items on the Loozap platform
1. Laptops: Since the pandemic, more companies have fully adopted the "work from home" culture. More young people in Africa are also opting for remote jobs which gives them the opportunity to work with foreign companies and earn in dollars. A lot more are in the learning process while more businesses have infused tech and social media with their operations. All these goes to show that more people are in need of better functioning laptops for sale daily to enable them deliver at their jobs and they are turning to Loozap for their best options.
2. iPhones: Apparently, users cannot get enough of the luxury smartphone brand. As the luxury phone brand releases new products, Loozap faithfuls know that they can get the best deals on the platform and they do not hesitate to go after deals that best suits them.
3. Fitness Items: The spokesperson from the ads platform has revealed that he is inclined to believe that the surge in the demand for fitness items such as gym wears, resistance bands and dumb bells is a COVID-19 effect. A lot more people are paying better attention to their health and fitness so as to build up their immune system as recommended by several health practitioners.
4. Male Fashion: Loozap has also revealed that from users' reviews, vendors who sell male fashion especially shoes are selling authentic yet affordable items. This, in turn has increased the number of users buying shoes on the platform resulting in shoes being one of the top 10 fastest selling items on Loozap.
TVs: According to the platform's spokesperson, "In the last quarter, we have recorded an all time high in the demand and sales of TVs."
Other top selling items as revealed by Loozap includes Rental properties, Jewelries and accessories, skincare products and cosmetics, Furniture such as sofas and mattresses and home improvement items. As demand for these items increase on the platform, Loozap is open to receiving more ads listings to serve its teeming population of users. "We are very pleased with how users are embracing Loozap and how in spite of the recession and inflation, the platform remains populated with ads listings and buyers' demand. We expect more fast-selling items in the last quarter and we're prepared for it," said Loozap's spokesperson.
For more information about Loozap or to list your ads for free, visit https://loozap.com.
Media Contact
Company Name: Loozap
Contact Person: Cecile Duvane
Email: Send Email
City: Geneva
Country: Switzerland
Website: https://loozap.com/