Harold Phifer's Surviving Chaos is a Powerful Memoir about Loving Oneself and Overcoming Adversity
Harold Phifer's Surviving Chaos: How I Found Peace At A Beach Bar is a thought-provoking memoir that recounts the powerful true story of a young man living through dangerous circumstances and learning to forgive as he navigates life without his recently deceased mother.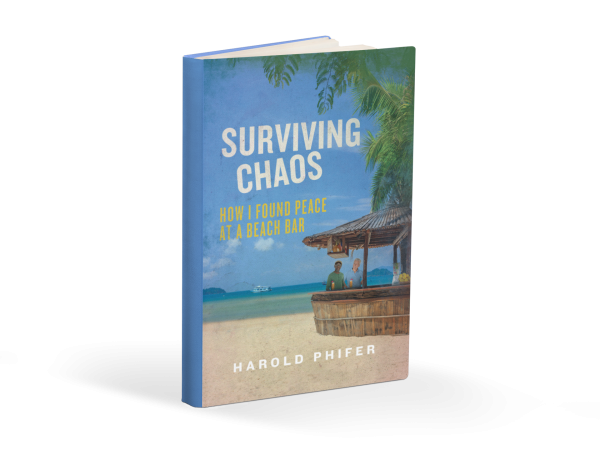 Harold Phifer was born and raised in Columbus, Mississippi and suffered through many hardships over the course of his formative years. After graduating from Mississippi State and Jackson State Universities, he became a highly specialized air traffic controller, serving numerous tours in Iraq and Afghanistan. In his memoir, Surviving Chaos: How I Found Peace At A Beach Bar, Phifer narrates his fight for survival after growing up in a severely dysfunctional environment and surviving a deadly attack in Afghanistan. From a powerless victim to a confident man in command of his own destiny, the book tells the story of how Phifer's choice to fight for his life allowed him to find inner peace.
"For years, I hid my past from everyone. It took a near-death experience for me to exorcise my demons and finally share my story," says author Harold Phifer. Now an acclaimed author, Phifer's ability to recount and release the painful experiences of his past rings loudly and meaningfully. With themes of family, suffering, sacrifice and healing, the book reminds readers that every challenge in life is an opportunity to develop into one's true self and find one's place in the world. "Always believe in yourself. Don't let the ugliness of bullying, put downs, and any other issues stop you from achieving whatever you desire to do."
Doomed by the trauma of the past, and surrounded by trauma in the present, Phifer could have easily found himself a victim of circumstance. But as a result of a near-death experience, Phifer was reminded of the power of self-love, remembering that he is part of something bigger than himself. It's the calming effect Phifer experiences while letting go of his lifelong suffering at a beach bar that takes the spotlight of the story and aptly earns its place as the book's namesake. Phifer's way of conveying how his harrowing experiences as a child prepare him for war and the many trying experiences ahead, is truly powerful.
In addition, Phifer's ability to convey the themes of the book through the choices and actions of the individuals spotlighted in the book is extraordinary. Whether it's Phifer's schizophrenic mother, manipulative aunt, abusive brother or absentee father, we are deeply captivated by the choices these individuals make and are challenged to ask why their actions have manifested as such. The further out we look, the better suited we are to digest the complexities of humanity and the harsh realities of our world.
Surviving Chaos has received positive reviews from well-renowned experts, authors, and reviewers around the world. Blue Ink Review writes, "His tales are entertaining, sprinkled with humor, drama and sadness. Readers will discover an intriguing life, one of turmoil and finally, thanks to a stranger on a beach, inner peace." In addition, Foreword Clarion Reviews writes, "Phifer's anecdotes are disturbing, often painful, and compelling…the peace-seeking memoir revels in the cathartic power of storytelling after a lifetime of challenging circumstances."
The story of any individual overcoming against all odds is inspiring, but Phifer's journey is especially exceptional. Both harrowing and heartwarming, Surviving Chaos will leave you breathless. The book is available for sale on Amazon and Barnes & Noble. Readers who have experienced any form of abuse, inequality or injustice are encouraged to purchase their copy today: https://www.amazon.com/Surviving-Chaos-Found-Peace-Beach/dp/057874354X/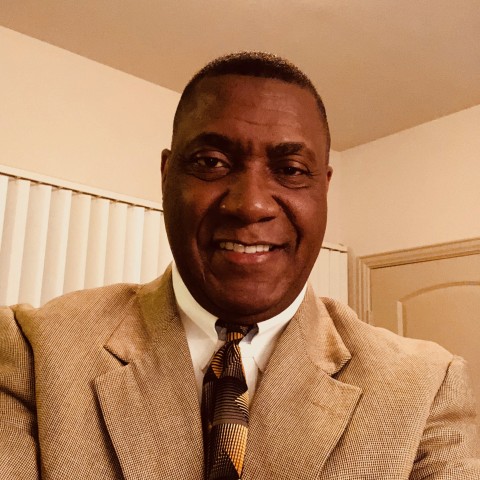 About the Author
Harold Phifer was born in Columbus, Mississippi. He practically raised himself due to the conditions of his mom and an absent father. He graduated from Mississippi State and Jackson State Universities. He worked as an Air Traffic Controller for 23 years before deciding to take his talents abroad as an International Contractor. He wants to entertain his readers with every story he tells.
To learn more, please visit: https://riseandread.com
Connect with Harold Phifer on Social Media:
Twitter: @rnrfreepress
Facebook: rnrfreepress
Linkedin: Harold Phifer
Media Contact
Company Name: Author News Network
Contact Person: Media Relations
Email: Send Email
Country: United States
Website: authornewsnetwork.com