Successful Entrepreneur Morgan Ehrenzeller Is Helping Young Entrepreneur Achieve Financial Freedom
Morgan Ehrenzeller, a 25-year-old entrepreneur, becomes financially free through real estate investments and shares his success story to inspire others.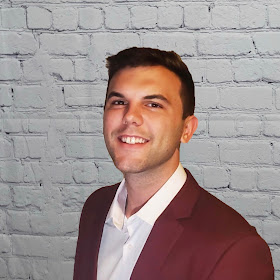 Morgan Ehrenzeller is a trailblazing real estate and blockchain investor entrepreneur leveraging his expertise and experience to emerge as a shining example of achieving true financial success at a young age. Through his relentless pursuit of knowledge, strategic investments, and entrepreneurial spirit, Morgan achieved financial freedom at the age of 25, and he is now sharing his expertise to educate others on replicating his success.
From an early age, Morgan displayed an exceptional aptitude for business. At just 14 years old, he launched a successful B2B SaaS company, channeling his profits into the then-nascent world of cryptocurrencies. Recognizing the potential of Bitcoin, Morgan wisely invested in it when the price stood at a mere $50 per coin. This foresight allowed him to accumulate a substantial sum, which he used to fund his college education.
Following his graduation, Morgan made a pivotal decision to venture into the lucrative world of real estate. Armed with his acquired knowledge and an entrepreneurial mindset, he began building his empire, acquiring a remarkable 16 houses. At a tender age, Morgan cleared over a million dollars annually through his real estate investments, firmly establishing himself as a self-made multi-millionaire.
Driven by his passion for innovation, Morgan is developing his own property management software, which promises to revolutionize the industry. By combining his expertise in real estate with his programming skills, he aims to create a comprehensive solution that streamlines property management operations, offering efficiency and convenience to both investors and tenants.
In addition to his groundbreaking software venture, Morgan is also embarking on a new endeavor—launching a real estate investment fund. Leveraging his extensive knowledge and track record of success, he is in the process of establishing a fund that will enable investors to participate in lucrative real estate opportunities. With ambitious plans to raise tens of millions of dollars, Morgan seeks to provide individuals with a pathway to financial prosperity through real estate investments.
Morgan Ehrenzeller reflected on his own journey, "Could you imagine playing Monopoly and only collecting $200 salary every time you pass go? That's how most people are living their life." By sharing his story and knowledge, Morgan aims to inspire others to break free from financial constraints and embark on their own paths toward financial freedom.
As an accomplished entrepreneur, real estate investor, and pioneer in the field of property management software, Morgan Ehrenzeller serves as an inspiration to young and aspiring individuals. His impressive achievements at such a young age demonstrate the transformative power of strategic investments and unwavering dedication.
Morgan Ehrenzeller can be contacted through his social media channels for any business inquiry.
Follow Morgan Ehrenzeller on Social Media
LinkedIn: https://www.linkedin.com/in/morgan-ehrenzeller-7353651a5
YouTube: https://youtube.com/@MorganEhrenzeller
TikTok: https://tiktok.com/@MorganEhrenzeller
Facebook: https://www.facebook.com/morgan.ehrenzeller/
Instagram: https://www.instagram.com/MorganEhrenzeller/
Media Contact
Company Name: Top Tier Properties
Contact Person: Morgan Ehrenzeller
Email: Send Email
City: Tampa
State: Florida
Country: United States
Website: www.instagram.com/MorganEhrenzeller