Unveiling Kited: The Dawn of a New Era in Mobile Gaming with Augmented Reality and Artificial Intelligence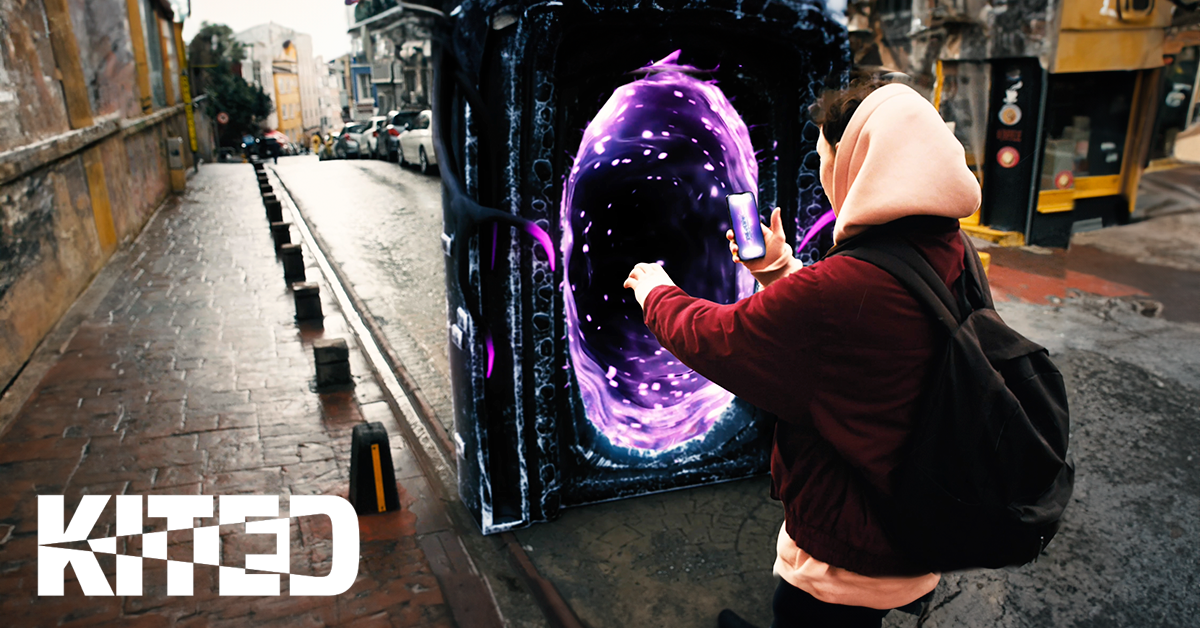 Poster for Kited. A daunting black portal radiates a hypnotic energy, its fathomless depths appear to throb and summon. At its precipice, a solitary silhouette stands, teetering on the verge of being pulled in, just an instant away from venturing into the unseen.
Kited, a groundbreaking mobile game, blends Augmented Reality (AR) and Artificial Intelligence (AI) for an immersive gaming experience. In this dynamic world, players interact with their real surroundings, completing quests and discovering unique narratives. Combining cutting-edge technologies, Kited is poised to redefine mobile gaming
Immerse Yourself in the Future of Mobile Gaming with "Kited"
Today, the team at Kited is excited to unveil a transformative mobile game that integrates cutting-edge augmented reality (AR) and artificial intelligence (AI). It's an inventive leap in the world of gaming that promises to deliver a gaming experience unlike any other.
Taking Gameplay to New Heights
"Kited" introduces players to an evolving gaming environment that's far removed from the typical, static landscape of most mobile games. Our innovative application of GPT neural network models allows us to create a truly dynamic world. Quests and dialogues aren't pre-written and stagnant; instead, they are generated from an extensive database of plotlines and tasks that draw inspiration from a diverse collection of games and books. As we continue to develop and rigorously test this feature, players can expect an ever-changing array of quests, ensuring no two gameplay experiences are the same.
Melding Reality and Fantasy Through Augmented Reality
A defining characteristic of "Kited" is the integration of augmented reality, a feature that creates a seamless blend of digital and physical gameplay. Players aren't just observers; they become active participants as they interact with the game in their everyday environment. This combination of AR and real-world exploration offers a novel approach to gaming that stimulates physical activity and challenges traditional RPG boundaries.
As players move through their real world, they simultaneously navigate "Kited's" fantasy realm, discovering new quests, challenges, and rewards hidden within their everyday surroundings. This revolutionary concept effectively transports players beyond their screens and immerses them within the game's narrative, blurring the lines between the digital and physical world.
In the words of the Kited team, "We are committed to pushing the boundaries of what's possible in mobile gaming. By combining AR and AI technologies, we're in the process of creating a game that adjusts and evolves with the player, promising a bespoke gaming experience each time 'Kited' is played."
Stay tuned as we continue to develop "Kited," the future of mobile gaming.
Video Link: https://www.youtube.com/embed/V3JTnjL80r4
Media Contact
Company Name: Kited
Contact Person: Michael Lo
Email: Send Email
Country: United States
Website: kited.io